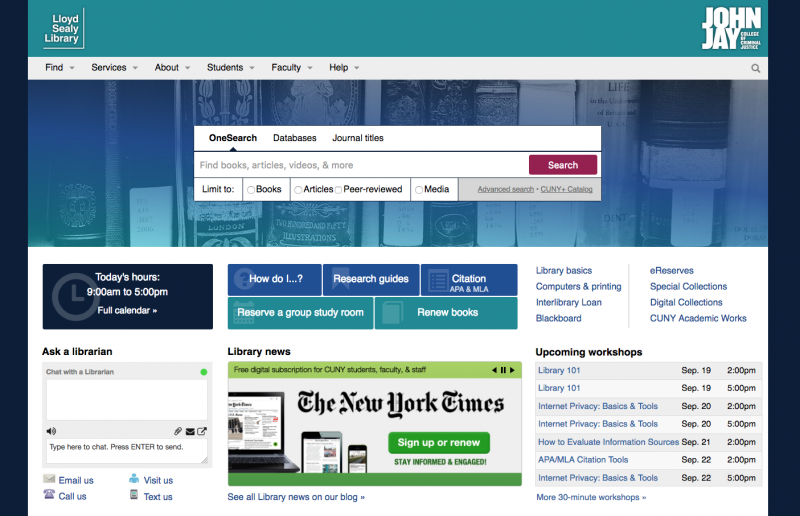 "Hot off the press!" Read the most recent reports from CQ Researcher featuring issues faced by the world today.
What if everyone in New York City read the same book at the same time?
Larry Sullivan's article, "Why retribution matters: Progression and not regression," co-written with Kimberly Collica-Cox, was published in Theory in Action 10(2) in April
If all of New York City could read one book together, which book should be chosen? You decide!
Pages