Group study and media rooms
There are four group study rooms and a media room at the Lloyd Sealy Library:
Upstairs: 2 enhanced group study rooms with device-display screens

Ask for access at the Reference Desk

Downstairs: 2 group study rooms and 1 media viewing room
See library floor plan for room locations. Group study rooms are only available for use by two or more people, not for individuals.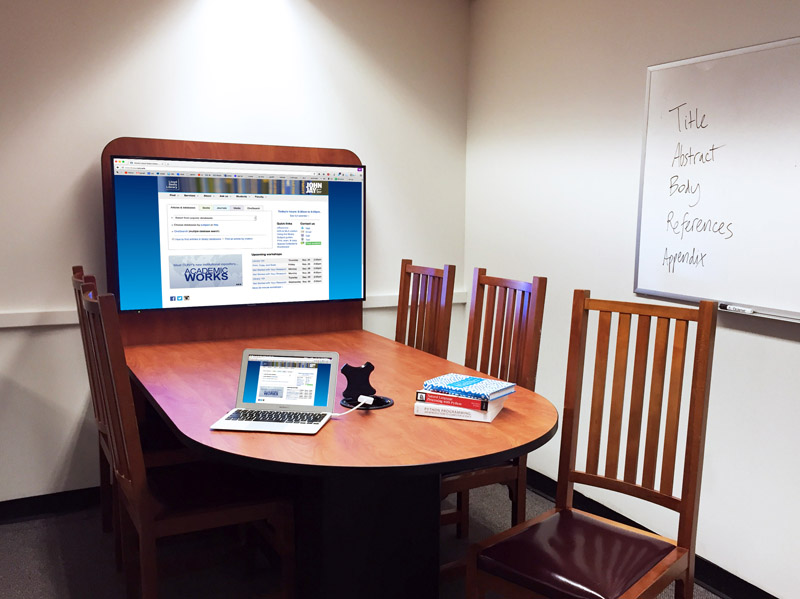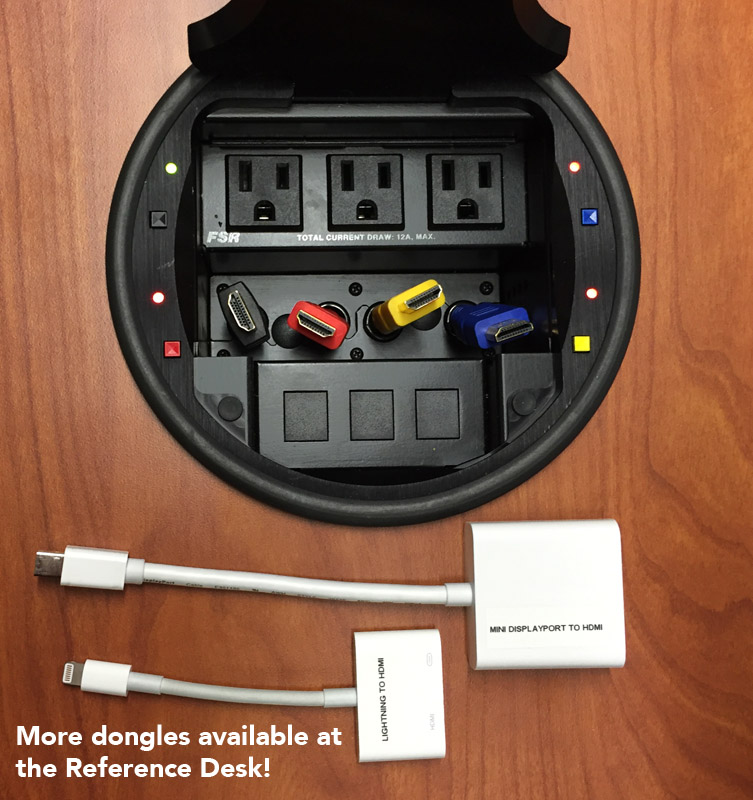 Enhanced study rooms:
The upstairs group study rooms are enhanced with plug-and-play screen technology. The tables contain outlets and four HDMI plugs so laptops and other devices can plug into the HD wide-screen display. Several "dongles" and whiteboard markers are available to borrow at the Reference Desk.