24-Hour Library Reserve Lab and First Floor Lounge during Final Exams: Dec 9th-20th*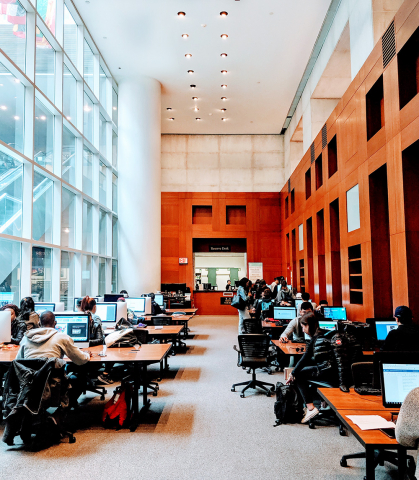 The Niederhoffer Lounge and the Reserve Lab, both located on the first floor of the Library, will be open continuously from 8:30am on Monday December 9th until 11:59pm on Friday December 20th.
The CLSS Student Computer Lab, located in L2.72.00 NB, will also be available during extended hours in the weeks of finals. (Check the sign on the lab's door for all details about their extended hours.)
We'd like to thank Student Council for funding the 24-hour period and Public Safety for their continued partnership.