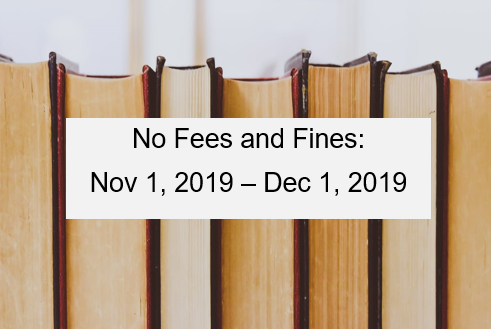 Do you have books due 10 days ago? 10 months? 10 YEARS?
Return all overdue items without penalty!
All fines and fees on your account will be forgiven! EVERYTHING.
Note: This does not apply to any new fines incurred on reserve items.
Don't wait. This is a one-time offer from November 1, 2019 until December 1, 2019. Seriously.