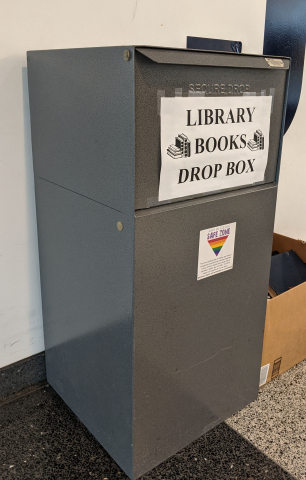 CUNY libraries continue to automatically renew books and waive late fees and fines for items that are due while libraries remain closed during the COVID-19 pandemic. All items are being automatically renewed for the duration of the pandemic. Please disregard any messages that an item is coming due. You don't have to return books while libraries remain closed.
However, those who wish to return books borrowed from the John Jay College Library or any CUNY library may do so by depositing them in our book drop located at the College's 524 West 59th Street entrance by the Public Safety desk before the turnstiles. Interlibrary loan (ILL) patrons may also return non-fragile ILL materials via the book drop. Please wear a mask to drop off items and practice social distancing. You do not need to make an appointment with Public Safety if you are only returning books, but the best time to do so is between 9am and 9pm. 
If you have further questions please contact us.