Library barcode
---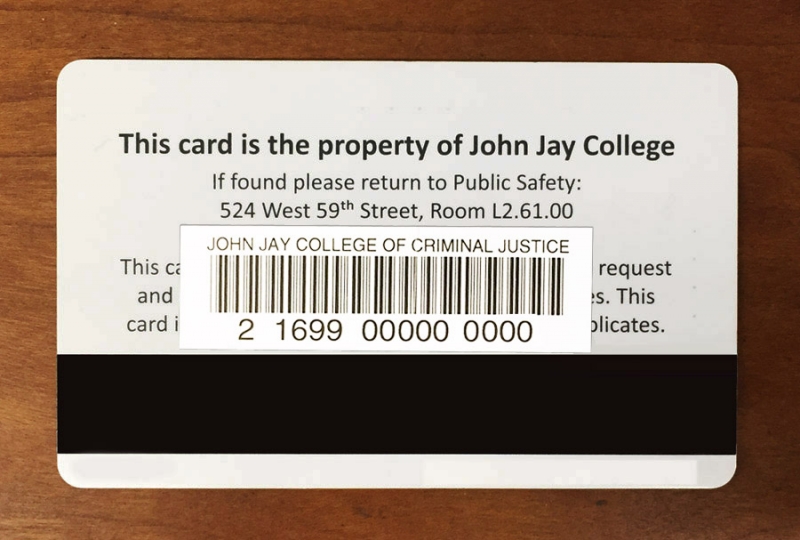 Do you have a Library barcode? The Library barcode belongs on the back of your John Jay ID card and begins with 21699...
How do I get a Library barcode?
Come to the Library and ask at the Circulation Desk (front desk). John Jay Online students need to fill out a barcode request form to obtain theirs.
What's my Library barcode password?
Your Library barcode password is the same as your barcode number (21699...) unless you've opted to change it.
—
Questions? Contact the Library.