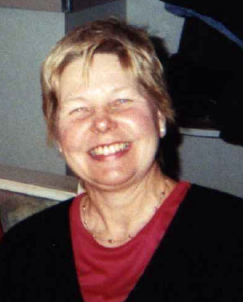 As Janice retires, we wish her all the best! Congratulations, Janice!
From the John Jay Library...
Janice Dunham graced the Sealy Library for over thirty years with her expertise, consummate librarianship, scholarly writing skills, her outstanding knowledge of new technology trends, which immensely aided our students and faculty in their research efforts, and her service to the library, college and profession. Janice made the library oh so accessible and friendly to our clientele. I will greatly miss her and her excellent advice. I know that I wouldn't have made it into my 22nd year without her. —Larry Sullivan
Janice's joy of life is infectious and inspiring. Spirited and upbeat, she was always able to manage the many stresses of public service. The library users who came to Janice to complain always felt their concern was heard and addressed. And those whom Janice helped with research questions would return time and time again. What I'll miss is not just Janice's way of working with the public, but also her deep knowledge of John Jay's institutional history. She once told me she passed another offer and decided on John Jay because she liked how low-rise the surrounding area was. 10th and 11th avenues were low-rise once? How will we remember things like this without Janice around? —Marta Bladek
The positive regard that students, faculty and administrators have for the Library is in no small part due to Janice serving as its "face." Always kind, cheerful, and diplomatic, Janice's face is one that brightens a doorway. I greatly value her deep knowledge of librarianship (esp. legal research), CUNY, birds and literature and will miss her elegant manners and quaint use of language ("druthers" and "nincompoop" come to mind). She will enjoy retirement as she enjoys work and life—to its max. —Kathleen Collins
Janice has been a patient and perceptive guide in the Library. She handled tough reference questions with panache, she can walk anyone through the maze of legal information, and she demonstrated joy and brilliance in supporting the diverse research interests of a diverse institution. I am grateful for Janice's guidance and leadership, and I will miss her cheerful presence in the library very much. —Robin Davis
For me, Janice is the public face of our Library. She skillfully deals with many issues that arise in the Library: reference, teaching, circulation, space, personnel and fiscal management, and thousands more. Janice has a rare quality of bridging generational gaps among librarians. And who is going now to make macaroni and cheese for the department parties and take all the pictures? —Maria Kiriakova
Janice has always been that librarian who puts the needs of our students as her top priority. I am so honored to have been able to work with her for the past four years. She has been one of the most supportive and kind people I've worked with throughout my career at John Jay. —Geng Lin
According to the Archives, Janice started in the Library September, 1985. That is approximately 7,000 days of supporting research and in service to the John Jay College and CUNY Community, which does not include the many other years and days in service to our profession! She deserves many more days and years of rest and relaxation. Congratulations, and I will miss her every day. —Ellen Belcher
Janice has always been a strong advocate for the diverse needs and interests of our patrons. I will miss her insights into user services, her sense of humor, and her warm and friendly presence in the library. —Karen Okamoto
There have been so many happy and memorable moments that I've shared with Janice over the years that it would be difficult to pick just one to mention here. Instead I would like to say that it has been an honor to have had the opportunity to work with Janice and to know her as well. I want to wish her all the best as she embarks on a new and exciting part of her life. Janice, all the best! —Mark Zubarev
From other CUNY libraries...
I have known Janice for many years from serving on the ERAC and Public Services committees. I frequently consulted with her on issues that were brought up at these committees. In addition I loved her sharp wit and perky personality. She was a tribute to her profession. —Barbara Linton, Reference Librarian, BMCC Library
Janice is curious, adventurous, even-handed, not easily rattled, fun to talk to and great to laugh with. All qualities that made her a great librarian but also a wonderful person to know. My adjunct days at John Jay were the better for her being there, and I have always been happy to include her as friend in the circle of CUNY librarians. —Catherine Stern, Reference Librarian, LaGuardia Community College
From the John Jay community...
Janice has been a friend and a wonderful Librarian to my students. Over the 21 plus years I have known her, she has helped me countless times with the grace that is distinctive to her. All of us at John Jay will miss her kindness, caring, and expertise. Good luck with her new chapter in her life. —Effie Cochran, English Department
Janice is a relentless advocate for preserving protocols and voicing the spirit of how our governance policies are interpreted. I will truly miss her recollections of our institutional history as we get ready to welcome a new college President. Janice you will be sorely missed at John Jay. All the best in your new life called retirement. —Rulisa Galloway-Perry, Chief of Staff
I'll remember Janice for her good humor and camaraderie in the pool locker room! I would hope to run into her there and it was always a great pleasure when I did - and yes, we've branched out to meet other places as well. —Laura Greenberg, Professor Emerita, Department of Art and Music
Janice's warmth and kindness, and her intelligence and efficiency as a colleague--always quick to foresee where you are going, where there might be a problem, and offer the solution pronto! —Elizabeth Hegeman, Department of Anthropology
Janice is one of the wise people I've turned to for advice over the years. She's been one of the most important members of the Faculty Senate, whether at the beginning, serving as the Library faculty's representative, or representing the faculty at large, or serving on the Executive Committee, as she has done for many years. People know to trust her, to listen to her, to ask her for help, to ask her for advice. We all know we will get her full interest and her support. Her smile and infectious laugh are irresistible and ceaselessly comforting. She is one of the people I love the most at John Jay. —Karen Kaplowitz, English Department, Former Faculty Senate President
I served on many committees with Janice, and I always appreciated her "voice of reason" and her ongoing good nature and cheer that could light up the room. She is also the most wonderful team player to work with, able to appreciate other points of view and come up with solutions we could agree to. And of course it's Janice's love of travel and adventure that is such a delight to hear about. She brings joy to our lives. —Sondra Leftoff, Professor Emerita, Department of Psychology
Janice was one of those people at Jay I just kept running into: in the pool seriously working out, at college council meetings speaking truth to power in her wry New England way to vocally press for the needs of the library, and of course in the library answering any question and patiently helping me master some befuddling new technology. She is a bright spirit: engaging, warm and funny. —Mary Ann McLure, Department of Philosophy
Janice, Your wisdom and common sense will be missed on the Senate and, more personally, I will miss having you around. I hope you will not be a stranger after retiring. —Francis Sheehan, Department of Sciences
Janice is a wonderful kind person who helped me out 8 years ago when I was new to the US educational life. She loves to laugh and was able to make me happy even when I was distressed about my life and study, a wonderful counselor :-) Miss you much, miss your Christmas party and hope to see you again soon. —Thiti Mahacharoen, Ph.D. Graduate Center and John Jay alum
--
Read more from the Fall 2016 issue of Classified Information, the Library newsletter