By Marta Bladek
For the past few years, the Library's APA/MLA Citation Tools workshop has been the most popular of our Community Hour workshops. We offer multiple sessions each semester, increasing the frequency during midterms and finals. Similarly, our online APA/MLA citation guides continue to receive thousands of views each term.
While the Writing Center offers one-on-one assistance with formatting references, the Library instructs students on the use of citation tools available through many of our databases. We teach students how to get in the habit of documenting sources while they are gathering information for their research assignments. Rather than tackling citations at the very last—and very rushed—part of their research, students can now easily start collecting and storing citations as they find their sources.
These ever more popular citation tools change and get better all the time, but it is still necessary to compare a database-generated reference to the formatting specified in the appropriate style handbook. The following are just three of the many different tools you may introduce to your students.
Google Scholar
All works listed in Google Scholar come with a citation. All you have to do is click on Cite and choose, then copy and paste, your documentation style.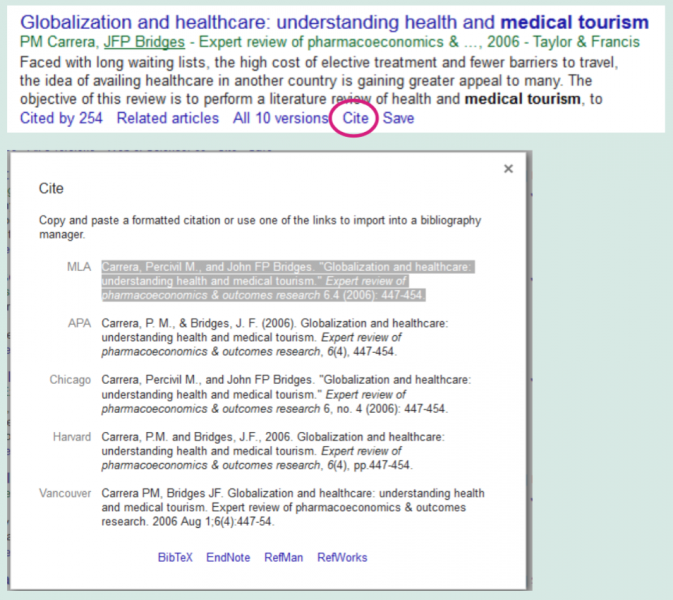 —
EBSCO Databases
All of the EBSCO databases (including Academic Search Complete, Criminal Justice Abstracts, and PsycINFO) now feature the Cite option. It provides citations in many popular styles.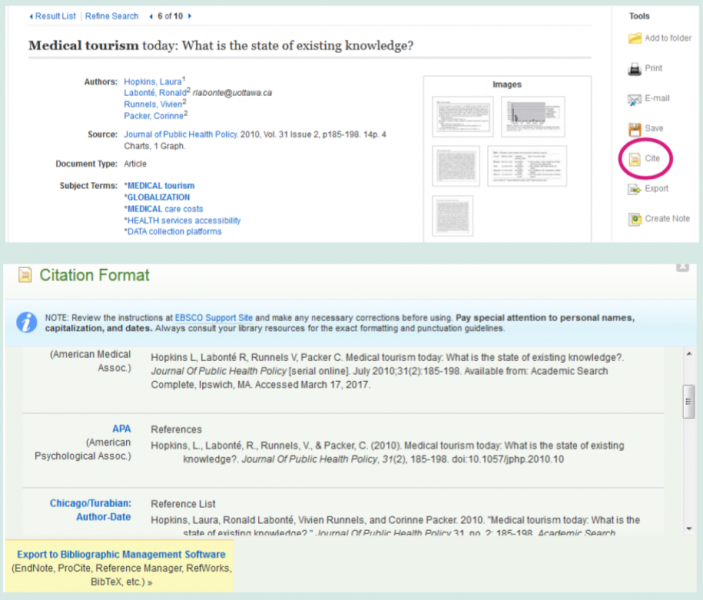 —
ProQuest Databases
All the ProQuest databases (including ProQuest Social Sciences Premium and Criminal Justice Periodicals Index) also offer a citation tool.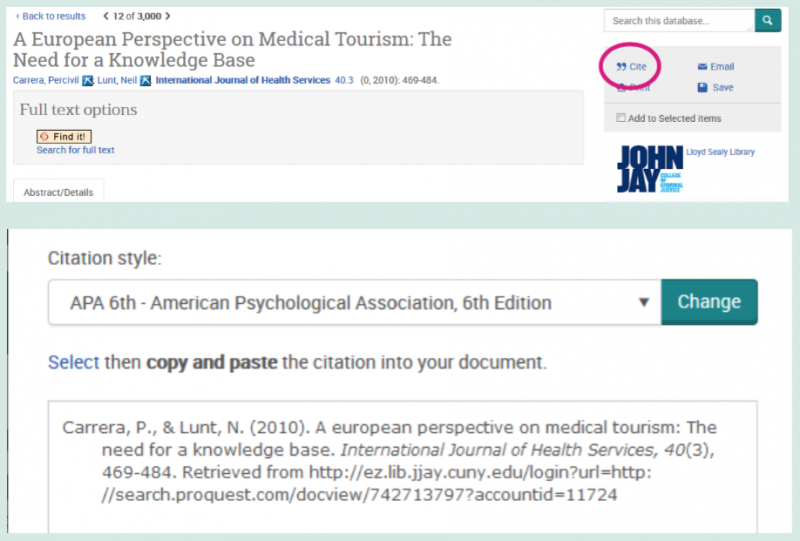 —
As we remind students, these citation tools are helpful and make research more efficient. However, they are not perfect and the citations are not always completely accurate. While we encourage working with these database-generated citations, we also emphasize that all the citations need to be checked against the appropriate style handbooks.
—
Read more from the Spring 2017 issue of Classified Information, the Library's newsletter