By Karen Okamoto

GrantForward is an extensive database of funding opportunities from over 9000 sponsors including government, foundations, academic institutions and corporations. The Library's one year subscription to GrantForward provided by CUNY Central, valid until the end of 2017, allows you to search for opportunities and save them in a personal account or profile. New users must use their John Jay email address to register for a free institutional account. By registering for an account, you can save your grant searches and create alerts for new funding opportunities. Once you create your profile, GrantForward will suggest funding sources that match your areas of research. You can manually enter your research areas into your profile or you can upload a CV or list a webpage containing your publications and GrantForward will automatically generate a list of recommended funding opportunities. As an added social media-type feature, you can conduct a profile search to find other researchers registered with GrantForward who share similar research interests.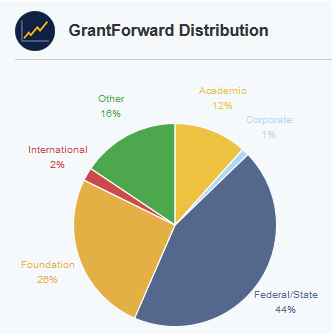 GrantForward provides advanced search filters to help narrow your results, and offers tools to manage and organize your findings. Advanced search filters include deadlines for grants, grant type (e.g., training or research purposes), and funding amounts. Funding information can be downloaded onto your computer, shared with others, and saved in your GrantForward account which neatly organizes your saved grants according to deadlines.
For instructional tutorials and webinar recordings on how to use this database, visit GrantForward's YouTube page. Be sure to use GrantForward before the trial expires at the end of 2017.
Karen Okamoto
—
Read more from the Spring 2017 issue of Classified Information, the Library's newsletter