The Special Collections has a small but growing collection of items related to John Jay, the man for whom our college is named. We recently received a number of objects back from our conservator, and they are now ready for research and exhibits. Here is a selection of before and after pictures of documents from our John Jay Collection. We thank Ursula Mitra of Mitra Conservation Services for her excellent work. To make an appointment to see these or any other of our Special Collections, please contact me.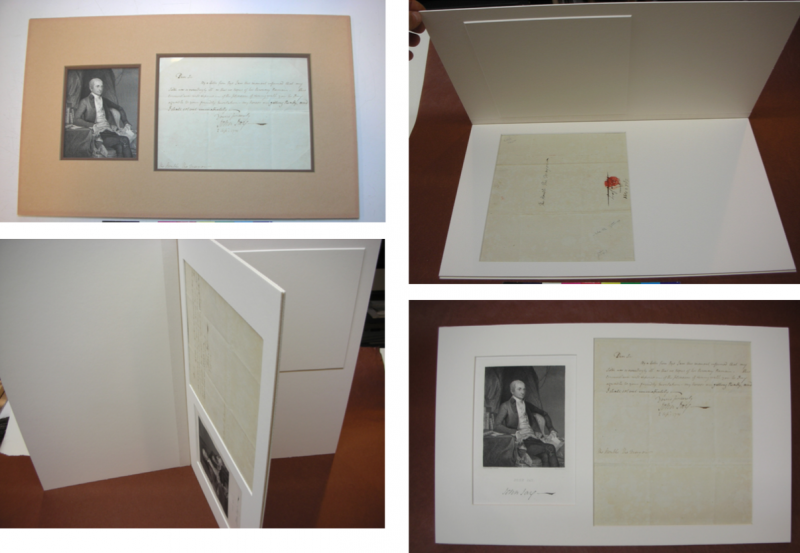 John Jay Letter to Mayor Richard Varick Sept. 2, 1791, was folded up in an old frame and mat (top). It is now in an open mat so that the full letter, as well as the seal and address on the back is visible. This letter was purchased for our Special Collections in the 1980s.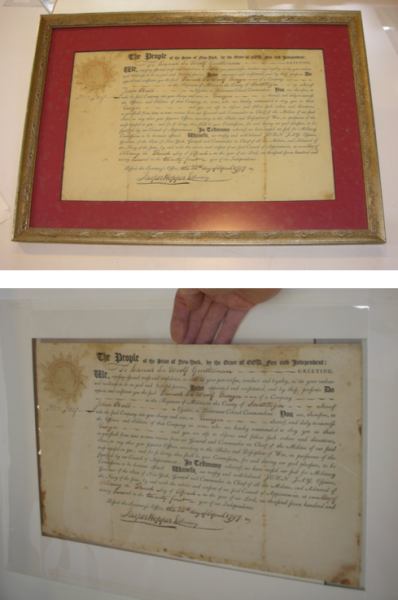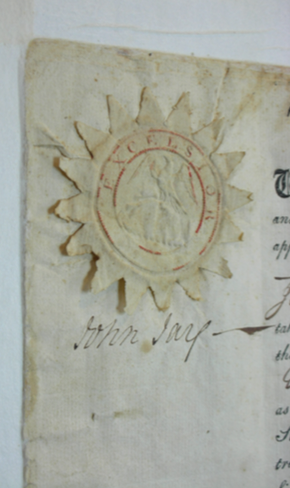 This Certification of Appointment of Daniel DeWolff, ensign April 26, 1797, was endorsed by John Jay, Governor of New York. We received this in 2015 (top left). Conservation treatment flattened out and lightly cleaned the document and encased it in acid free mylar, so the front and back can be viewed (bottom left). This matting also offers a better view of John Jay's paper embossed seal, which is affixed with to the upper left of the document. We thank the DeWolff family for gifting this important document to the Library.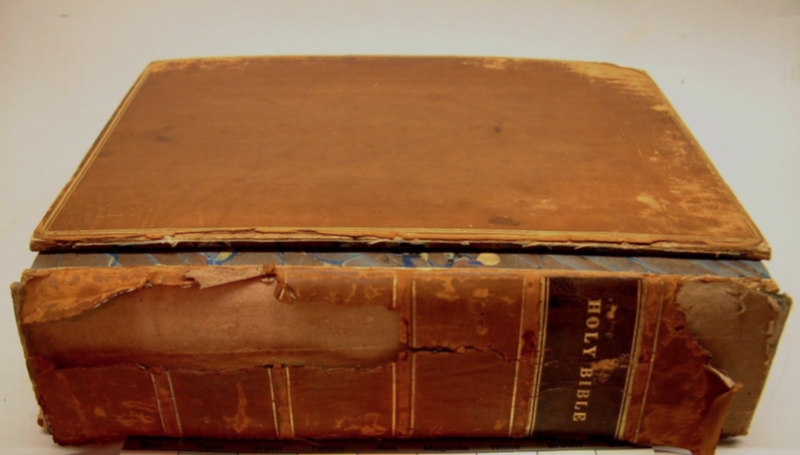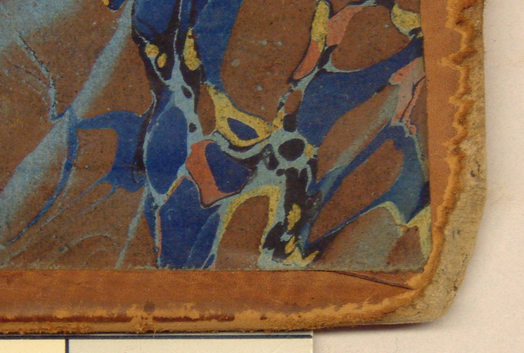 The Jay Family Bible is on long term deposit with the College. The Bible was in pretty bad shape when it arrived and we offered to send it to a conservator. Work involved reattaching some torn pages and edges, and reattaching the covers with a new leather spine. A custom box was created to protect it. Above are pictures of the Bible when we first received it, and below are pictures of it after conservation. We thank the Hughes family—who are descendants of John Jay—for making this resource available to researchers and the John Jay community.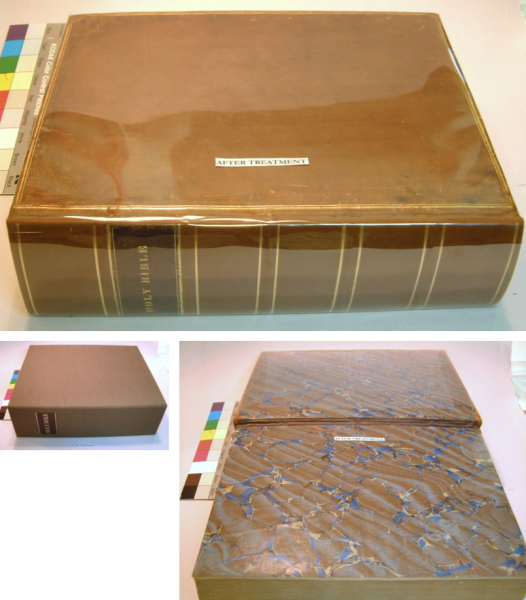 Ellen Belcher
--
Read more from the Fall 2016 issue of Classified Information, the Library newsletter