UPDATE  Please note that as of 4/19/2018,  we had to curtail our Kanopy service for financial reasons.  We can offer access to additional Kanopy titles only to faculty for use in their classes.   Faculty needing access to new titles are asked to email the media librarian  Ellen Sexton  esexton at jjay.cuny.edu
Streaming video content for the John Jay community has increased significantly with a new license to access the Kanopy collection. This is an extensive collection of 25,000 documentaries, movies and educational videos, from the Criterion Collection/Janus Films, New Day Films, Collective Eye, PBS, BBC, Strand, Kino Lorber, The Great Courses, Stash Media, and more. The content ranges widely across time and place, comes from every continent, and covers almost every conceivable topic. Titles include The Battle of Algiers, Unlocking the Cage, Seven Samurai, Faat Kine, Out in the Night, Tuya's Marriage, The Farm, Broken on All Sides, Night and Fog, Mishima, La Haine, El Norte, War Don Don, A Girl Walks Home Alone at Night, Bronx Obama, Through a Lens Darkly, Waste Land, Ken Burns Central Park Five, Blue Gold – World Water Wars, N!ai, The Story of a !Kung Woman, Live Nude Girls Unite!, PBS The African Americans, Eyes on the Prize, My Name is Salt, City of Life and Death, Shakespeare Behind Bars, and much, much more. Training videos include In the Line of Duty and The New Detectives technical series. The interface appears similar to Netflix, with a simple search box, and options to browse by subject and genre. Faculty teaching courses on criminal justice, history, film studies, gender studies, environment, journalism, and sociology may find browsing the collection especially rewarding.
We chose a patron driven acquisition model; you choose and play the videos you want, we pay.
The terms of our license permits the John Jay community to stream works for viewing in class, during student club meetings and other non-commercial admission-free events attended by the college community, as well as privately at home. Clips can be made and shared, URLs for clips or for the entire movie may be embedded in Blackboard, a website, or emailed to students to watch at home.
The best way to search for content is on the Kanopy platform at jjay.kanopystreaming.com. Unfortunately, for logistical and practical reasons, the 25,000 titles will not be appearing in the library catalog, nor in our OneSearch discovery tool. Users wishing to make and keep watchlists and/or clips can do so by creating an account on the platform.
Enjoy watching!
---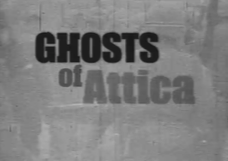 Ghosts of Attica
Now available as streaming video.
A grim documentary of the prisoner-led rebellion and its brutal repression resulting in the deaths of 29 inmates and 10 guards, and the ensuing decades-long legal battle against New York State. Includes graphic images. With archival footage and interviews with survivors, lawyers, guards and relatives. Access is available through our familiar user-friendly Alexander Street Press platform.
---
New on DVD
We augmented our Latinx holdings with the following titles.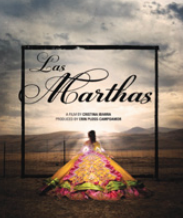 Las Marthas
Available at the Reserve Desk; please ask for DVD-1422
Las Marthas follows two young women as they prepare for an elaborate rite of passage, the annual debutante ball in Laredo, Texas. Laurita, a 13th-generation debutante descended from Laredo's original Spanish land grantees who questions debutante society's class system geared toward girls like herself; and Rosario, a high-achieving, Mexican-raised and U.S.-schooled outsider struggling to understand the elite society's unspoken rules.
---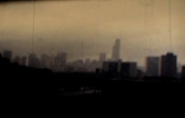 I wonder what you will remember of September
Available at the Reserve Desk; please ask for DVD-1426.
"Cecilia Cornejo presents a haunting personal response to the events of September 11, 2001, informed and complicated by her status as a Chilean citizen living in the U.S." —from the distributor.
---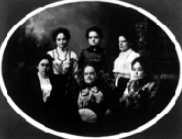 Adelante Mujeres
Available at the Reserve Desk; please ask for DVD-1423.
"Spanning five centuries, this comprehensive video, produced by the National Women's History Project, focuses exclusively on the history of Mexican-American/Chicana women from the Spanish invasion to the present" —from the distributor.
---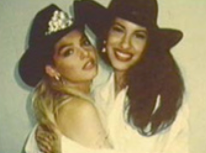 Corpus: A home movie for Selena
Available at the Reserve Desk; please ask for DVD-1424.
"This classic rerelease from award-winning filmmaker Lourdes Portillo (Señorita Extraviada, Las Madres: The Mothers of Plaza de Mayo ) is a complex tribute to Selena, the Tejana superstar gunned down in 1995 at the age of 23 by the president of her fan club, just as she was on the brink of blockbuster crossover fame. While the story of her murder, which was filled with sex, glamour and betrayal, caught the attention of many outside the Chicano community, this film moves well beyond the sensational to present a nuanced feminist analysis of Selena's story." —from the distributor.
---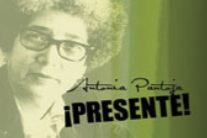 Antonia Pantoja Presente
Available at the Reserve Desk; please ask for DVD-1425.
"Antonia Pantoja (1922-2002), visionary Puerto Rican educator, activist, and early proponent of bilingual education, inspired multiple generations of young people and fought for many of the rights that people take for granted today. Unbowed by obstacles she encountered as a black, Puerto Rican woman, she founded ASPIRA to empower Puerto Rican youth, and created other enduring leadership and advocacy organizations in New York and California, across the United States, and in Puerto Rico" —from the distributor.
---
About the Library's video collections
Our video collections include feature films, documentaries, training videos and much more. Many works are available in streaming format, from our Kanopy, Films on Demand, Alexander Street collections.  The best way to find content is to search on each of the platforms—unfortunately not all titles are currently indexed in OneSearch or the library catalog CUNY+. All of the DVDs, VHS, the Alexander Street titles and half of the Films on Demand titles may be found with OneSearch. But Kanopy and Films on Demand should be searched on their own platforms. Please see the guide to our media collections.
Ellen Sexton
--
Read more from the Fall 2016 issue of Classified Information, the Library newsletter