New feature: get CUNY+ book info by text message
CUNY+ has a new feature: text yourself a call number! Click Send info via text on any CUNY+ book record, enter your number and carrier, and you'll get an SMS within a few seconds.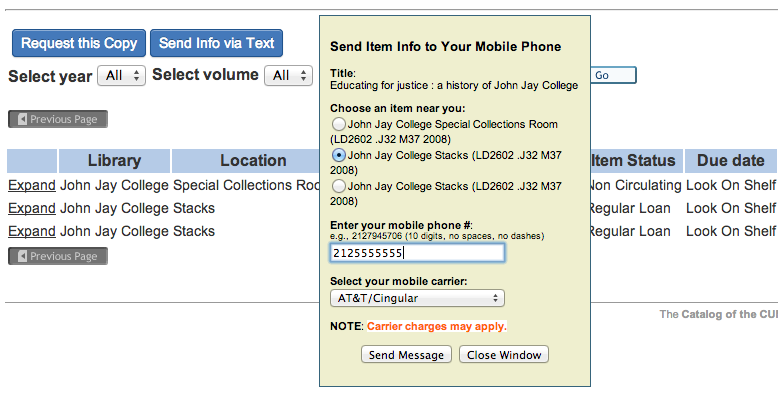 You'll be in and out of the stacks in minutes flat.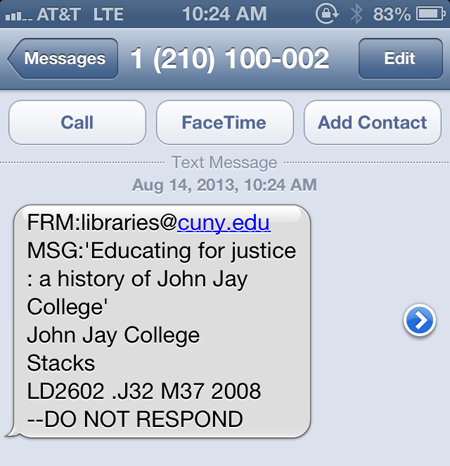 Happy hunting!