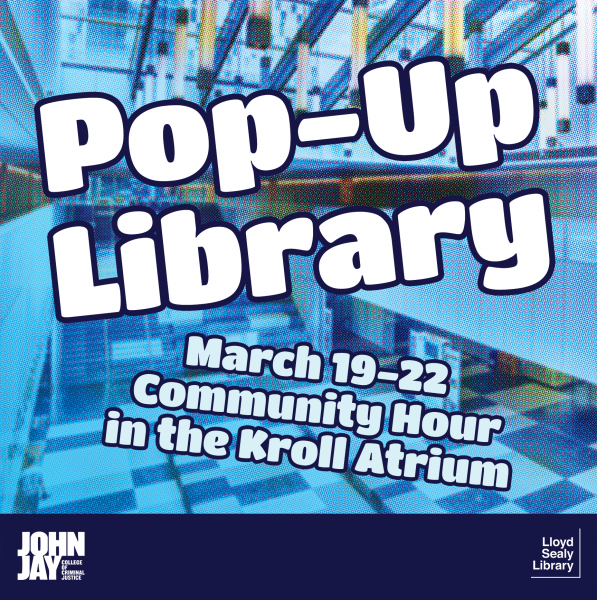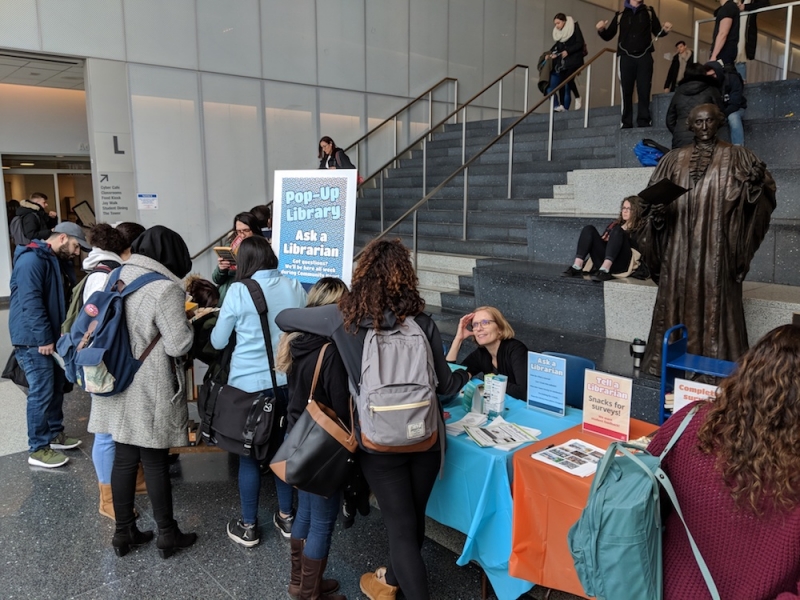 The Pop-Up Library was in the Kroll Atrium March 19-22 and 28, 2018, from 1pm-3pm each day.
Our Ask a Librarian table featured handouts and barcode activations, along with a Reference Librarian who was happy to answer questions. How do you cite an online news article? How can I save money on textbooks? Ask a librarian!
Plus — we had a cart full of free books! (Students took home dozens of these free books!) 
Our Tell a Librarian table featured survey sheets, hands-on feedback activities, and candy & healthy snacks for participants. What's your ideal John Jay Library like? What do you usually spend on textbooks? Tell a librarian!
The Pop-Up Library was a big success, with over 370 students stopping by our tables to fill out surveys. See survey results »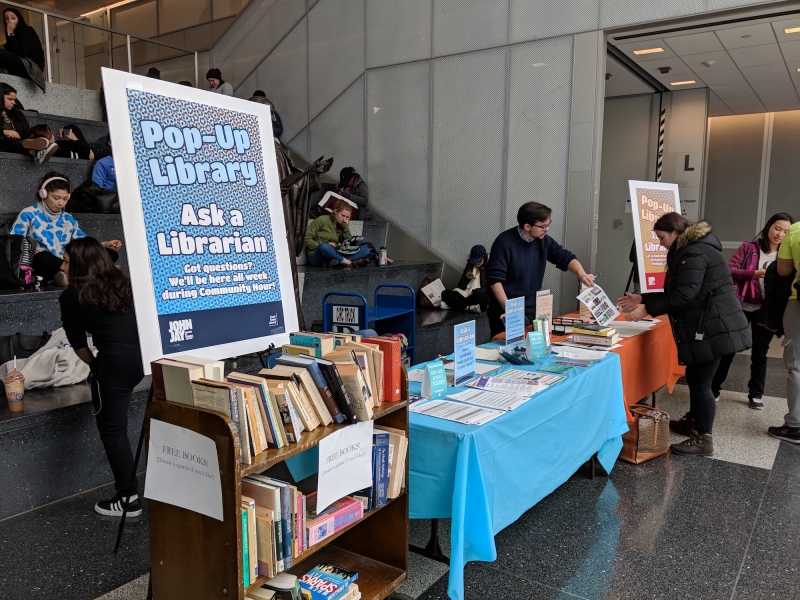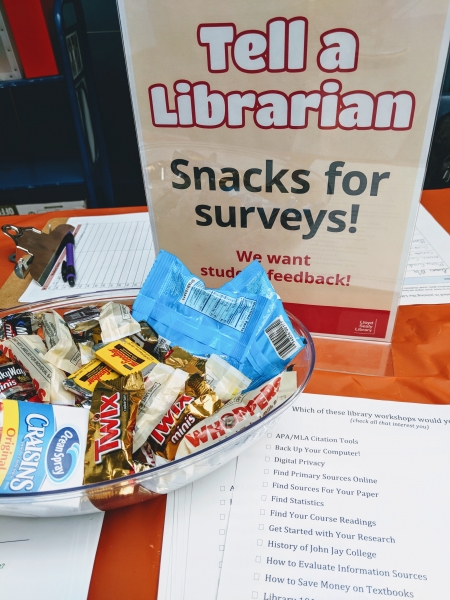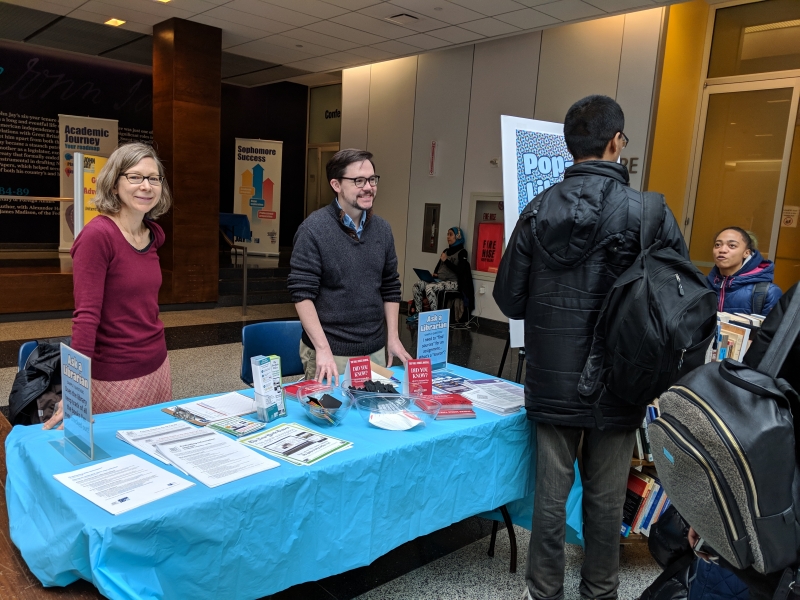 Made possible by Faculty-Student Engagement funding from the Division of Student Affairs.