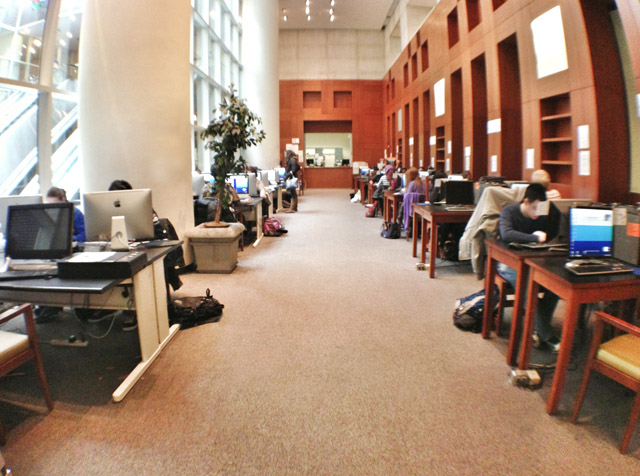 The Reserve Lab is now open until 11pm Mondays through Thursdays, thanks to your Student Council.
The Reserve Lab is located downstairs in the Library and offers computers (Mac & PC), printers, scanners, and study tables.
Some exceptions apply. See hours calendar.
—
Please note that the Reserve Desk, which circulates books on reserve, will be closed at the usual time.