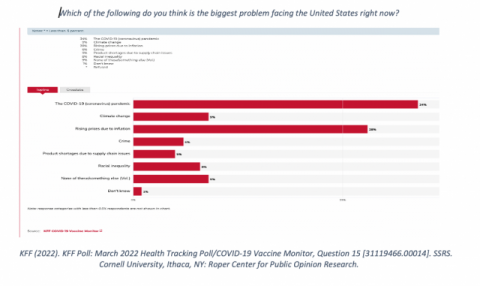 The library now subscribes to Roper iPoll, the oldest and largest database of public opinion information in the world. It includes data from questions and answers asked by nearly every major organization that has conducted polls in the United States since 1935. You can access it here or through the list of databases on the library's website.
Roper iPoll is updated regularly. It currently includes over 25,000 studies and a database of over 850,000 questions and answers. Although most questions address U.S. issues at the national political level or on a broad range of social topics -- including abortion, the economy, elections, guns, immigration, race relations, and terrorism -- in the last 5 years, many studies have been added that ask questions at the state level and there is some data from other countries.

To get started exploring Roper iPoll begin with a keyword search. Your results will include all polling questions, responses, and titles and abstracts of studies that contain your keyword. If you enter the keyword crime, you will find 8,235 questions/responses that contain that keyword, 4,355 datasets and 7 trend reports that are available when the same question is answered over time.
Alternatively, conduct a more focused search by starting off by using the advanced search screen which can be found by clicking on "additional search filters". This will allow you to search by research organization, over 100 broad topic areas, country, state, or sample type. Try searching "crime" as a topic and notice how your results differ from a keyword search.

Remember to use the filters to the left of your search results too for more focused results. Use the crosstabs filter to learn the views of different demographic groups--classified by age, education, ethnicity, gender, race, or party affiliation view--on an issue. Select a question on the results screen to view the question details, including the question, survey organization, sampling information, geographic information, interview method, along with a graph detailing responses.

This database contains a massive amount of information. For the advanced researcher, extensive user support is available online, including brief tutorials and help sheets, along with lengthier webinars and how-to guides. If you are looking for ways to incorporate public opinion research in your courses, take a look at The Roper Center's suggested classroom materials. If your research interests include knowing what different people think about an issue, chances are that Roper iPoll will provide some answers.
-- Maureen Richards