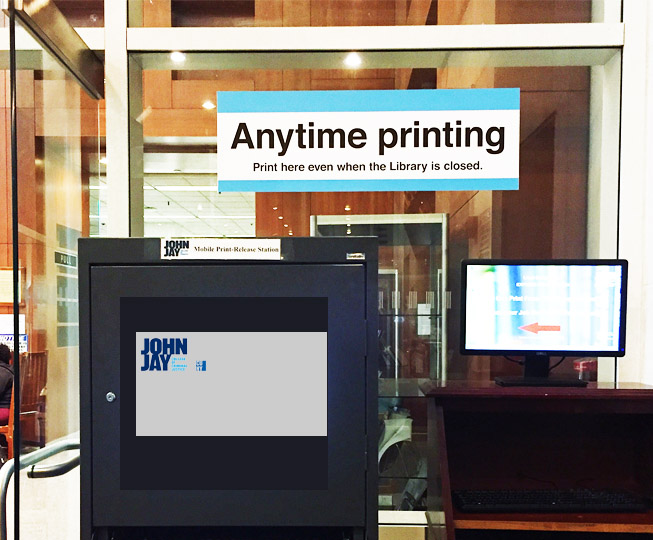 At the end of the Spring semester, our systems staff installed a new print station and computer just outside the Library's doors. This setup now allows students to access and print their papers even when the Library is closed. 
We first advertised this new service on Instagram, where students left comments like "Great idea!" and "

." Since then, the Anytime Printing station has grown in popularity, particularly in the morning before our doors open. 
Our Anytime Printing station is part of the EZ Print Center initiative, launched by CLSS in 2009 to relieve long lines at labs' print stations. Many thanks to CLSS and our systems staff for installing this new station!
RCD
---
November 2017