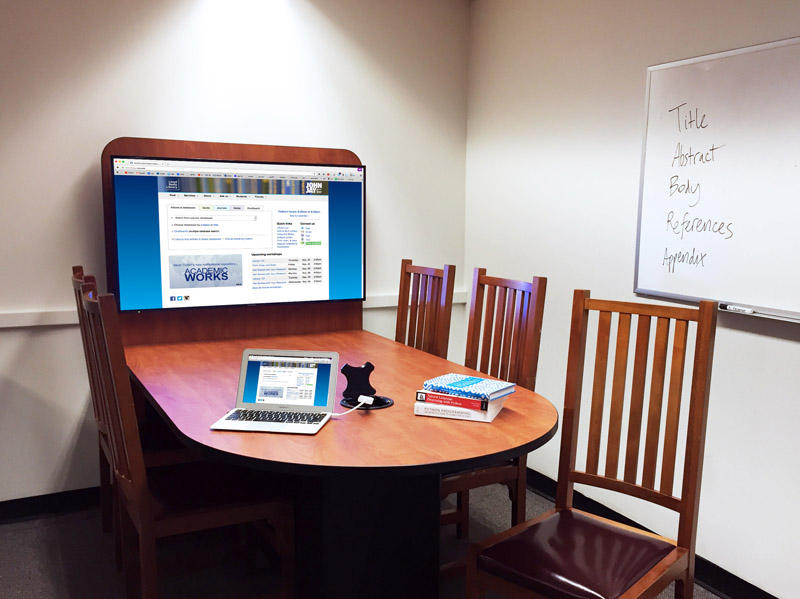 Over the past summer, using funds approved by the Student Technology Fee Committee, the Library converted the two group study rooms on the upper level of the Library, at the rear of the reference area, into collaborative study spaces.

These glass-enclosed rooms now each house a cherry-veneered table with electrical outlets and built-in connections to a 50-inch Panasonic display panel. Students working in groups can connect their laptops, tablets, or smartphones to the color-coded HDMI cables. The push of a color-coded button will switch the display to the appropriate device. Students without an HDMI port can borrow the appropriate dongles at the Reference Desk to connect their devices. Our students, whom surveys have shown to be among the most tech-savvy in the University, have had no problems learning to use this plug-and-play system.

Demand for the rooms has increased as the semester has progressed and students have been observed working on PowerPoint presentations, streaming videos, conducting online research, and generally—well—collaborating. The rooms are limited for use by two or more students and must be unlocked by a reference librarian upon presentation of a John Jay ID card.
Bonnie Nelson