The New York Times Book Review editors chose their top 10 books for 2017. All are available through the CUNY library system! They are listed here with their catalog/publishers' descriptions and library availability information. 
If a book you're interested in reading isn't available at your home campus, you can request it online through OneSearch. The book will then be delivered to your campus library and held under your name, usually within 5 business days. (How do I request a book?)
Happy reading!
 ***
Fiction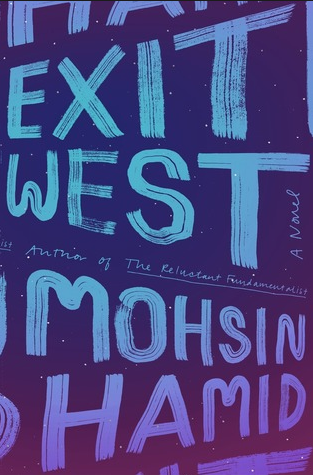 Exit West by Mohsin Hamid
In a country teetering on the brink of civil war, two young people meet — sensual, fiercely independent Nadia and gentle, restrained Saeed. They embark on a furtive love affair, and are soon cloistered in a premature intimacy by the unrest roiling their city. When it explodes, turning familiar streets into a patchwork of checkpoints and bomb blasts, they begin to hear whispers about doors — doors that can whisk people far away, if perilously and for a price. As the violence escalates, Nadia and Saeed decide that they no longer have a choice. Leaving their homeland and their old lives behind, they find a door and step through. Exit West follows the couple as they emerge into an alien and uncertain future, struggling to hold on to each other, to their past, to the very sense of who they are. 
Available at John Jay, Stacks PS3558.A42169 E95 2017
Also available at several other CUNY libraries (link)
Autumn by Ali Smith
Autumn. Season of mists and mellow fruitfulness. Two old friends—Daniel, a centenarian, and Elisabeth, born in 1984—look to both the future and the past as the United Kingdom stands divided by a historic, once-in-a-generation summer. Love is won, love is lost. Hope is hand-in-hand with hopelessness. The seasons roll round, as ever.  A luminous meditation on the meaning of richness and harvest and worth, Autumn is the first installment of Ali Smith's Seasonal quartet, and it casts an eye over our own time: Who are we? What are we made of? Shakespearean jeu d'esprit, Keatsian melancholy, the sheer bright energy of 1960s pop art. Wide-ranging in time-scale and light-footed through histories, Autumn is an unforgettable story about aging and time and love—and stories themselves.
Available at several other CUNY libraries (link)
Pachinko by Min Jin Lee
In the early 1900s, teenaged Sunja, the adored daughter of a crippled fisherman, falls for a wealthy stranger at the seashore near her home in Korea. He promises her the world, but when she discovers she is pregnant-and that her lover is married-she refuses to be bought. Instead, she accepts an offer of marriage from a gentle, sickly minister passing through on his way to Japan. But her decision to abandon her home, and to reject her son's powerful father, sets off a dramatic saga that will echo down through the generations.
Available at several other CUNY libraries (link)
The Power by Naomi Alderman
When a new force takes hold of the world, people from different areas of life are forced to cross paths in an alternate reality that gives women and teenage girls immense physical power that can cause pain and death. A rich Nigerian boy; a foster kid whose religious parents hide their true nature; an ambitious American politician; a tough London girl from a tricky family. When a vital new force takes root and flourishes, their lives converge with devastating effect. Teenage girls and women now have immense physical power-- they can cause agonizing pain and even death. And everything changes ...
Available at several other CUNY libraries (link)
Sing, Unburied, Sing by Jesmyn Ward
In Jesmyn Ward's first novel since her National Book Award–winning Salvage the Bones, this singular American writer brings the archetypal road novel into rural twenty-first-century America. An intimate portrait of a family and an epic tale of hope and struggle, Sing, Unburied, Sing journeys through Mississippi's past and present, examining the ugly truths at the heart of the American story and the power—and limitations—of family bonds.

Jojo is thirteen years old and trying to understand what it means to be a man. He doesn't lack in fathers to study, chief among them his Black grandfather, Pop. But there are other men who complicate his understanding: his absent White father, Michael, who is being released from prison; his absent White grandfather, Big Joseph, who won't acknowledge his existence; and the memories of his dead uncle, Given, who died as a teenager. ... Rich with Ward's distinctive, lyrical language, Sing, Unburied, Sing is a majestic new work and an unforgettable family story.
Available at several other CUNY libraries (link)
Nonfiction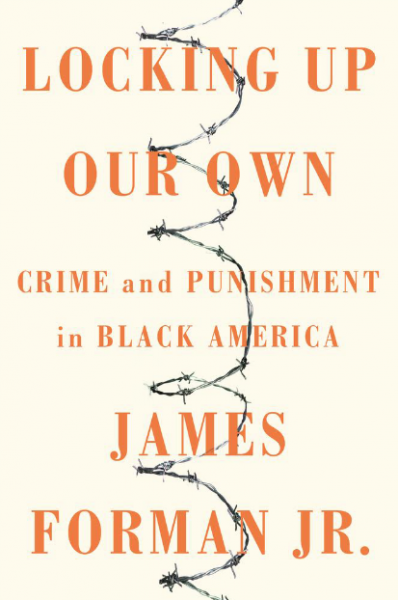 Locking Up Our Own: Crime and Punishment in Black America by James Forman Jr.
An original and consequential argument about race, crime, and the law Today, Americans are debating our criminal justice system with new urgency. Mass incarceration and aggressive police tactics — and their impact on people of color — are feeding outrage and a consensus that something must be done. But what if we only know half the story? In Locking Up Our Own, the Yale legal scholar and former public defender James Forman Jr. weighs the tragic role that some African Americans themselves played in escalating the war on crime. As Forman shows, the first substantial cohort of black mayors, judges, and police chiefs took office around the country amid a surge in crime. Many came to believe that tough measures — such as stringent drug and gun laws and "pretext traffic stops" in poor African American neighborhoods — were needed to secure a stable future for black communities. Some politicians and activists saw criminals as a "cancer" that had to be cut away from the rest of black America. Others supported harsh measures more reluctantly, believing they had no other choice in the face of a public safety emergency. Drawing on his experience as a public defender and focusing on Washington, D.C., Forman writes with compassion for individuals trapped in terrible dilemmas — from the young men and women he defended to officials struggling to cope with an impossible situation. The result is an original view of our justice system as well as a moving portrait of the human beings caught in its coils. 
Available at John Jay at Stacks HV9950 .F655 2017 (3 copies) and Reserve HV9950 .F655 2017
Available at several other CUNY libraries (link)
The Evolution of Beauty: How Darwin's Forgotten Theory of Mate Choice Shapes the Animal World — and Us by Richard O. Prum
A major reimagining of how evolutionary forces work, revealing how mating preferences—what Darwin termed "the taste for the beautiful"—create the extraordinary range of ornament in the animal world. In the great halls of science, dogma holds that Darwin's theory of natural selection explains every branch on the tree of life: which species thrive, which wither away to extinction, and what features each evolves. But can adaptation by natural selection really account for everything we see in nature? Yale University ornithologist Richard Prum—reviving Darwin's own views—thinks not. Deep in tropical jungles around the world are birds with a dizzying array of appearances and mating displays: Club-winged Manakins who sing with their wings, Great Argus Pheasants who dazzle prospective mates with a four-foot-wide cone of feathers covered in golden 3D spheres, Red-capped Manakins who moonwalk. In thirty years of fieldwork, Prum has seen numerous display traits that seem disconnected from, if not outright contrary to, selection for individual survival. To explain this, he dusts off Darwin's long-neglected theory of sexual selection in which the act of choosing a mate for purely aesthetic reasons—for the mere pleasure of it—is an independent engine of evolutionary change. ... The Evolution of Beauty presents a unique scientific vision for how nature's splendor contributes to a more complete understanding of evolution and of ourselves.
Available at several other CUNY libraries (link)
Grant by Ron Chernow
Pulitzer Prize winner Ron Chernow returns with a sweeping and dramatic portrait of one of our most compelling generals and presidents, Ulysses S. Grant. ... Grant's life has typically been misunderstood. All too often he is caricatured as a chronic loser and an inept businessman, or as the triumphant but brutal Union general of the Civil War. But these stereotypes don't come close to capturing him, as Chernow shows in his masterful biography, the first to provide a complete understanding of the general and president whose fortunes rose and fell with dizzying speed and frequency. ...
Available at several other CUNY libraries (link)
Prairie Fires: The American Dreams of Laura Ingalls Wilder by Caroline Fraser
Millions of readers of Little House on the Prairie believe they know Laura Ingalls—the pioneer girl who survived blizzards and near-starvation on the Great Plains, and the woman who wrote the famous autobiographical books. But the true saga of her life has never been fully told. Now, drawing on unpublished manuscripts, letters, diaries, and land and financial records, Caroline Fraser—the editor of the Library of America edition of the Little House series—masterfully fills in the gaps in Wilder's biography. Revealing the grown-up story behind the most influential childhood epic of pioneer life, she also chronicles Wilder's tumultuous relationship with her journalist daughter, Rose Wilder Lane, setting the record straight regarding charges of ghostwriting that have swirled around the books. ...

Spanning nearly a century of epochal change, from the Indian Wars to the Dust Bowl, Wilder's dramatic life provides a unique perspective on American history and our national mythology of self-reliance. With fresh insights and new discoveries, Prairie Fires reveals the complex woman whose classic stories grip us to this day.
Available at several other CUNY libraries (link)
Priestdaddy by Patricia Lockwood
From Patricia Lockwood—a writer acclaimed for her wildly original voice—a vivid, heartbreakingly funny memoir about balancing identity with family and tradition. Father Greg Lockwood is unlike any Catholic priest you have ever met—a man who lounges in boxer shorts, loves action movies, and whose constant jamming on the guitar reverberates "like a whole band dying in a plane crash in 1972." His daughter is an irreverent poet who long ago left the Church's country. When an unexpected crisis leads her and her husband to move back into her parents' rectory, their two worlds collide. ...

Lockwood pivots from the raunchy to the sublime, from the comic to the deeply serious, exploring issues of belief, belonging, and personhood. Priestdaddy is an entertaining, unforgettable portrait of a deeply odd religious upbringing, and how one balances a hard-won identity with the weight of family and tradition.
Available at several other CUNY libraries (link)




More recommended reading lists »
R. Davis • December 11, 2017