Library News Blog
… wherein faculty share a favorite book with the rest of us.
Bonus material from the Spring 2015 Newsletter
Hannah Howell is the author of fifteen Highland.... romance novels about the Murray clan, published 1988-2015 by various publishers. 
An eminent full professor at John Jay, who prefers anonymity, relaxes from the rigors of scholarly work with Hannah Howell's novels, reading and re-reading them. Our professor recommends them to you, especially Howell's fifteen titles about the Murrays in 15th century Scotland. The latest is Highland Guard (2015) which falls into the usual format: noble warrior who's a wonderful, thoughtful lover, an independent, intelligent, beautiful princess, hot explicit sex, loyal servants, a demesne managed with kind care for all inhabitants, a dire threat to the good guys, and the threat overcome.
Howell is wonderful at creating likable characters and odious villains with a few deft descriptions, and then working it all out in action. These knights can cut off a head with a flick of the wrist. In Highland Warrior, there's comic relief in personality traits, in children, and in unlikely animal behavior. Religion and the local priest are present only when there's going to be a marriage, usually when the hot knight gets the hot lady and they fall in love. One obstacle to their love, in addition to armies at the gate, is always the question Does he really love me or is it just great sex? Sound familiar? Though Howell's Highland settings are medieval, the characters and their concerns are contemporary. Our informant advises men to read these novels for their how-to content.
Comments solicited by Janice Dunham

Posted Thursday, May 14, 2015 - 1:28pm


---
From the Spring 2015 Newsletter
Faculty and content creators often have questions about using copyrighted text in their work. The use of visual images in teaching or writing about art raises a particular set of fair use and copyright issues that need to be considered. The College Art Association recently addressed these issues with the February 2015 release of the Code of Best Practices in Fair Use for the Visual Arts. The code includes questions and guidelines about invoking fair use in analytic writing, teaching about art, making art and providing access to archival collections. This up-to-date code, authored by lead investigators Peter Jaszi and Patricia Aufderheide, professors of Law and Communication Studies respectively at American University, in consultation with practitioners in the field, joins a growing list of best practices in various fields including documentary film, poetry, dance, online video, journalism and academic and research libraries. The codes help guide users of copyrighted material to make their own well-informed decisions about how and what they can use based on the Fair Use section of U.S. copyright law. They also help inform judges – in the case of a legal action – about common practice within a given discipline. The visual arts code as well many others can be found online at the Center for Media and Social Impact (cmsimpact.org).
Kathleen Collins

Posted Thursday, May 14, 2015 - 1:24pm


---
From the Spring 2015 Newsletter
Applying for tenure or promotion? Consult the Library resource guide
Kathleen Collins
Faculty members preparing their personnel action applications for tenure and promotion are reminded that the library offers a resource and information guide, "Faculty Scholarship Resources," found in the Subject Guides link from the library home page. The guide includes information on citation analysis, journal ranking, qualitative assessments and altmetrics (alternative ways of measuring the impact of scholarly work). While the process of collecting this information for inclusion in the college's application forms and self-evaluation narratives is not a simple, one-stop process, the guide can offer tips on finding such information as well as a helpful way to put the emphasis on qualitative and quantitative assessments in context.
Find this guide on the Library's website or at guides.lib.jjay.cuny.edu/citation.
---
Stop and frisk: the back story
Jeffrey A. Kroessler

The recent controversy over stop and frisk and the NYPD's aggressive response to relatively minor offenses has engendered criticism of the "Broken Windows" approach to policing (first articulated by George Kelling and James Q. Wilson in The Atlantic in March 1982). How did the NYPD come to adopt this practice? Two interviews in "Justice in New York: An Oral History" provide some insight. John Timoney was appointed Chief of Department by Commissioner Bill Bratton in 1994, and when he became First Deputy Commissioner, Louis Anemone became Chief of Department.
To read the transcripts of their interviews, read through Justice in New York: an Oral History on our Digital Collections. And if you are interested in police corruption, look at the interviews with Joseph Armao, counsel to the Mollen Commission, Judge Harold Baer, member of the Mollen Commission, and Michael Armstrong, counsel to the Knapp Commission.
---
#Stacksplorations: social media in the stacks
Robin Davis
We 'gram. We post. We tweet. We're regrammed, reposted, retweeted. We share and we are shared.
The Library loves social media! This semester, we're showing off gems from the stacks to encourage students to take a walk through our shelves and find a book that calls out to them. Follow our #stacksplorations on Instagram and Twitter at @johnjaylibrary and on our Facebook page.

Posted Thursday, May 14, 2015 - 1:20pm


---
A new report from Project Information Literacy
From the Spring 2015 Newsletter
Initiated in 2008, the large-scale national study Project Information Literacy (PIL) has been looking at the research practices of "early adults," or college students and recent graduates. PIL is affiliated with the University of Washington's iSchool, and in an attempt to cast light on how early adults search and use information in their daily lives, including coursework, PIL researchers have surveyed over 13,000 students and graduates from more than 60 American public, private, and community colleges.
In February, PIL released yet another of its many reports (as all previous summaries, it is available through their portal at projectinfolit.org/publications). Lifelong Learning Study, phase two, offers a glimpse into recent graduates' lifelong learning habits and strategies. Surveying 2007–2012 graduates from 10 colleges and universities, PIL researchers looked to find out which information use habits and critical thinking skills acquired in college continue to play a crucial role in graduates' private, civic, and professional lives. Other questions encouraged survey respondents to reflect on their best practices for finding information and meeting the needs for lifelong learning.
Recent graduates do rely on the critical skills learned in college. Almost half of the respondents trusted their ability to find and extract the information they needed. Similarly, evaluating information and presenting it effectively did not present a challenge for 49% of recent graduates. They were also confident in their ability to learn, their understanding deepened by the questions they knew to ask about newly encountered information.
As for best practices, PIL researchers confirmed the habits we are all familiar with: recent graduates heavily rely on search engines, in all aspects of their post-college lives. Not surprisingly, they also partake in a variety of social media and network sites. In the professional context, the reliance on established sources (professional conferences, open access databases, workplace information centers) was comparably high.
Contrary to popular misconception, recent graduates did not exclusively rely on social media, networking sites, and established sources. Almost all of them reported deferring to people in their immediate surroundings—supervisors, co-workers, and friends—to seek help with obtaining needed, often contextual, information. PIL researchers observed a similar preference for direct interaction in recent grads' favoring of on-the job training (68%) and face-to-face instruction (57%) over individualized online teaching sessions (31%).
PIL researchers are quick to note that this recent study was not extensive enough to be generalizable. The findings are merely informative and offer a quick—albeit incomplete—glimpse at some of the prevalent information practices that recent graduates engage in. PIL is currently conducting further research on this topic, and the more complete findings will become available in the Fall of 2015. For now, this report encourages educators, including classroom instructors and librarians, to consider ways in which course assignments and research activities may be developed to foster students' lifelong need to navigate the increasingly complex information landscape.
To learn more about PIL, including the full text of the report summarized above, please visit projectinfolit.org.
Marta Bladek

Posted Thursday, May 14, 2015 - 1:15pm


---
From the Spring 2015 Newsletter
The Library's instructional services include the possibility for classroom faculty to bring their students to the Library for a session with a librarian. What that session entails is up to the librarian in consultation with the course instructor with regard to the current assignment. There is no standard script or protocol; each librarian has his or her own technique for library instruction.
For my first six years at John Jay, I generally taught these classes this way: I provided a brief overview of using the Library catalog; then I spent the majority of the time explaining and demonstrating search examples using databases and key terms related to the course assignment or theme; then I left about 15 minutes at the end of the session for students to put what I had shown them into practice on the classroom computers. As far as I could tell, students seemed to be paying attention and hopefully absorbing the information.
Recently, I decided to shake things up to see if I could get a better indication of where students really need help with their searching. I know some of my other colleagues conduct more free-form, active sessions, and while I long thought I should experiment with that approach, it didn't fit comfortably with my strong desire to control a classroom, dispensing what I believed to be essential information. I couldn't imagine being able to share all that I wanted to if students were merely casting about with disparate searches all around the room. Having grown bored and frustrated with my earnest but staid attempts thus far, at the start of the Spring semester, I took the leap. After the very first session, I viscerally recognized the value of an almost completely student-driven instruction, and I have no desire to revert to my previous methods.
Now I start the class with a very quick "contest," to see if students know how to find a book using the catalog. Many classroom faculty assume that students are familiar with this basic skill, but it is far from the actual case, even in 300- or 400-level classes. Then I show a brief video tutorial on "Talking to Databases" (thanks to my colleague, Professor Julie Turley, who introduced me to SchoolTube.com and who is a champion of the interactive class method) which gets across the fundamental principles of database searching much less discursively than I normally do. Then, the students are set free to work on their research questions using databases that I have suggested. For the remaining hour, I move around the room and work with them on their particular problems and answer questions (I also encourage them to ask each other for advice). I can see where the trouble spots are and help them tackle them in the moment. Occasionally, I interrupt the group with a tip when I see common pitfalls. In my previous sessions, students would sometimes have the tendency to wait out the 15 minute working period and not bother trying to engage in the activity. Now they see it as valuable time to get some of their work done.
Another related element that I have emphasized this semester is collaboration with the classroom faculty. While I always encourage the instructor to participate, now I frame the session as one based on co-teaching. So far, this has been highly effective. When the students see their professor taking part in the library instruction – they, too, move around the room with me answering questions and providing suggestions – they recognize the session's importance to their assignment and in their learning in general.
The faculty I have worked with this Spring have been ideal collaborators. English professor Tara Pauliny says, "I have brought classes to the library for research instruction before, and I found those sessions extremely useful to students. But I think the collaborative workshop strategy worked even better," she said. "My students all left the session with at least one useable source and they were able to continue the research process on their own." After reviewing the first draft of her students' annotated bibliographies, Pauliny says, "The sources they used were appropriate, scholarly, and directly related to their paper topics. Not only was the session a success for my students, but as a bonus, it was fun for me as well!" Likewise, Law and Society professor Michael Yarbrough found the session structure valuable. "Working in teams, students helped each other think of different ways to say what they were searching for until they hit on the right term," he says. "Searching for secondary sources is a trial-and-error process, so there's no better way to learn than by doing."
While I wish I had taken the step to approach sessions in this "lab" format years ago, I am glad I finally broke free of my old habits. Far from feeling a loss of control, I find this method far more engaging and useful for me and the students.
Kathleen Collins

Posted Thursday, May 14, 2015 - 1:12pm


---
From the Spring 2015 Newsletter
Open Access and the new institutional repository
This spring, CUNY announced the opening of an open-access institutional repository to serve the self-archiving needs of University faculty. This new project provides a web platform where faculty can post, and the public can read, free of charge, works and dissertations authored by CUNY faculty and graduate students. The CUNY Office of Library Services has hired Scholarly Communications Librarian Megan Wacha to steer the repository development. John Jay College faculty interested in making use of the repository are encouraged to contact Megan directly or Ellen Sexton. Appropriate content would include conference proceedings, published journal articles (copyright permitting; see below), reports, etc. As the project develops, we will be drawing up formal guidelines; for now, we encourage interested faculty to visit the site, send us an email, and/or submit material directly through the author corner of CUNY Academic Works.
The Graduate Center opened its own institutional repository a year ago. It hosts a series of technical reports from their computer science program, faculty authored articles and conference proceedings, and CUNY doctoral dissertations from 1965 to the present. The older doctoral dissertations were digitized by Proquest, with the resulting files loaded into Academic Works and enriched with metadata. Access to the older dissertations is currently restricted to users at the Graduate Center. When/if the authors grant permission, access to the full text will be made available to the broader public. The Graduate Center repository is moving its content over, to be the first CUNY college to populate the new Academic Works. It will continue as one instance of the new CUNY wide project, to be joined by John Jay and other CUNY colleges.
The software for our institutional repository is called Digital Commons, from the Bepress company. This platform is currently used by over 150 institutions, including many law schools, to house institutional repositories and open access journals. Search engine optimization is actively pursued by Bepress, ensuring content is discoverable. Another nice feature is that users can search across all 150 repositories. Most file types may be posted on Academic Works, including conventional data file formats. (See an example of a submission.)
Many grants now come with a requirement that resulting peer-reviewed published articles be made freely available to the public; CUNY Academic Works will help CUNY authors do so easily. If the author-publisher contractual agreement permits, we may be able to post the publisher's final PDF immediately, or the publisher may stipulate an embargo period of some months or years. Some publishers permit the final post-refereeing draft to be posted; others permit only a pre-refereeing print. Details of each journal's self-archiving policies may be found on the SHERPA-RoMEO site maintained by the University of Nottingham.
The majority of peer-reviewed published articles are currently locked behind pay walls. Open Access advocates seek to remove financial and technical restrictions on research dissemination. The library alliance SPARC defines open access as "the free, immediate, online availability of research articles, coupled with the rights to use these articles fully in the digital environment." Public and private grant funding organizations are increasingly embracing open access policies. Before the World Wide Web, research reports from Federal agencies were made available to the public in free government depository libraries, such as the one at City College. The challenge since has been to extend that openness to the online environment. The National Institutes of Health requires its funded researchers to deposit final, peer-reviewed manuscripts in the PubMed Central repository. The National Science Foundation and Department of Energy mandate depositing in the online DOE PAGES repository. In February 2013 a White House memo directed the heads of each federal agency to come up with a plan to provide online public access to federally funded research; this may lead to the development of other agency-specific repositories (this March the HHS released a report detailing its plans). The NIJ have been posting sponsored research reports on its website for years. Private organizations are also influencing open-access: the Bill and Melinda Gates Foundation requires authors to deposit funded works in any appropriate open access repository.
Open-access policies at journals vary tremendously. Some journals have gone fully open-access for readers; author fees are common. For example, Elsevier has many open access titles, mostly biomedical, funded by author fees. Journal publishing is evolving, with some very interesting innovations being explored. In January Elsevier announced a new open-access publishing project: a non-discipline restricted open access peer reviewed journal funded by author fees, to be called Heliyon, closely integrated with its SCOPUS discovery tool and the Mendeley bibliographic management and networking platform. Another wide-scope online journal, Nature Communications announced it would become completely open access by 2016, with its access-by-subscription model replaced by funding from author fees.
Clearly authors have options for fulfilling open access mandates from funders, and satisfying their own personal goals of maximizing the reach and impact of their research. We suggest the CUNY Academic Repository is an excellent choice in this regard. We hope the CUNY Academic Works becomes a stable, long-lasting show-case for CUNY faculty and graduate student achievements, and a reliable tool for disseminating current research directly to the public.
Ellen Sexton

Posted Thursday, May 14, 2015 - 1:05pm


---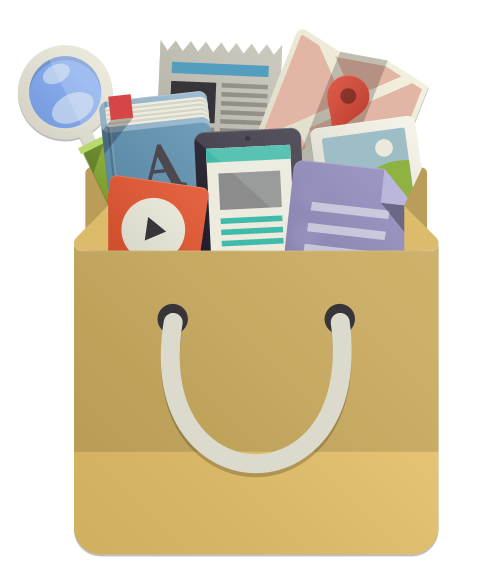 From the Spring 2015 Newsletter
The Library supports online teaching and learning! Incorporate Library resources into your online course and provide your students with engaging, high-quality information.
Our brand-new Faculty Toolbox includes:
Blackboard goodies
Librarian chat widget
Article & book search modules Reserves module
Embedding videos how-to
Proxied link generator
Library links and blurbs ready to copy/paste
Meet your Distance Services Librarian
I'm the online learning librarian (Robin Davis, Emerging Technologies & Distance Services Librarian). You can reach me at (212) 237-8261 or robdavis@jjay.cuny.edu. I can answer questions about using Library resources in online courses, providing students with access, teaching Library skills in online contexts, and more. And if you teach an online-only course, I could be your "embedded librarian" for a week! Collaborating with you, I'll provide your students with curated resource lists, custom tutorials, and even a "librarian office hours" chat room. Interested? Please email me at least two weeks before the desired start time.

Posted Thursday, May 14, 2015 - 12:57pm


---
From the Spring 2015 Newsletter
As part of our ongoing assessment process, in early December 2014, Library faculty reviewed measures of Sealy Library use that we had been collecting for many years. One figure that jumped out at us was the decrease in the number of reference questions (as measured by questions asked in a typical week) over the years, even as the student body has grown and the use of the physical library (measured by gate count) has varied but not significantly dropped. After considerable discussion and research, we concluded:
This trend was not unique to John Jay but had been widely observed across academic libraries
Students were not more library knowledgeable than in the past and needed our help just as much
We needed to do more to encourage students to ask questions of the reference librarians in person, and
Since students were using the library's electronic resources more heavily than print, and since 60-70% of the use of our electronic resources tends to be from offcampus, we should try to encourage the use of our new "chat" reference service (see Classified Information, Fall 2014). We needed to go where the students are.
To try to increase chat reference—where students (or faculty!) exchange typed questions and answers in a chat box—we took two steps for the spring 2015 semester: we increased the number of hours we are offering chat by adding an extra hour to 6 pm, and we placed a Library chat widget on as many external library database sites as we could where we thought students might need help.
The results were impressive. Even though library activity of all kinds—including reference questions asked—tends to decrease from fall to spring*, the number of chat reference questions went up—from 120 in the first 9 weeks of the service in the fall (9/8/14-11/7/14) to 141 in the first 9 weeks of the spring semester. Even more interesting, 41% of the chat traffic was now coming from two of the sites where we had newly placed our chat widget (compare charts below).
* (Reasons for the drop in library activity include the general drop in enroll- ment from fall to spring and the reduction in the number of English 101 classes, in all of which students have research assignments.)
EBSCOhost, which figures so prominently in the graph on the lower right and which provides the Academic Search Complete database, was the only database vendor that enabled the placement of our chat widget directly on their search results page. The other vendors merely provided links from their pages to our "Ask-us" page; we have not been able to track whether this resulted in more traffic to our Ask-us page. Our EZproxy login page also became a major source of chats. We thought that our instructions on how to log in to eresources were clear but, clearly, our students still needed help.
Also of great interest is that the places where students are chatting from has shifted (see charts below). In the fall, 22% of the students were actually initiating chat sessions from within the Library. In the spring, this had dropped to 10%. In the Fall, only 29% of the users of chat were contacting us from off-campus. In the spring over 62% were. This is exactly the group we were hoping to reach.
Even more important to us, though, is that even a cursory review of the chat transcripts reveals that we are helping students succeed: "How can I find information on the NYPD gun buyback program?" "Where can I find laws from the former British colonies?" "How can I find articles that aren't against stop and frisk?" "I don't understand what the name of the periodical is" [spelling and punctuation normalized, of course!].
So, yes, students do need our help and yes, if we build an online reference platform they will come. Although they might ask, as one student did "You're a human?"!
Bonnie Nelson
More from the Spring 2015 Newsletter »
—
Ed. note: the title of this article was misspelled in the print version of the article. We regret the error.

Posted Thursday, May 14, 2015 - 12:51pm


---
From the Spring 2015 Newsletter
In the Spring of 1982, in response to student demand, the library at the State University of New York at Buffalo remained open 24/7 for the last two weeks of each semester so students could prepare for final exams. (Heim, M. E. (1990). Open twenty-four hours: a case study) This tradition continues to this day,  but when it began, and at least for a decade after, SUNY Buffalo had little company. (Hours, University of Buffalo Libraries.) The Lloyd Sealy Library tried a 24-hour library program 15 years ago, but at that time, only a few students took advantage of it.
It was not until 2011 that the scales seemed to tip decidedly in favor of such programs. That year over 70% of surveyed respondents from academic or research libraries reported that they offered some form of 24/7 access to the library or library connected spaces. (Scarletto, E. A., Burhanna, K. J., & Richardson, E. (2013). Wide Awake at 4AM: A Study of Late Night User Behavior, Perceptions and Performance at an Academic Library. The Journal of Academic Librarianship, 39(5), 371-377.) In 2014, the Lloyd Sealy Library, rejoined this service oriented group with funding from the Student Council and the very generous and capable assistance of the Public Safety Department.  At the behest of students—like those who attended SUNY Buffalo over 30 years ago—the library's reserve lab remained open 24/7 during the final two weeks of each semester. (See announcement for our spring 2015 hours.)
The library website is visited millions of times each year by users who may never step foot inside its physical structure.   Given the vast, and growing, amount of scholarly content that is delivered electronically to users, this should come as no surprise.  But how does this square with the demand for increased library hours? What does this portend for our library, or libraries in general, as valued learning spaces?  Based on the number of students in the library lab during the extended hours (and not even including the scores of visitors to the library during regular hours), it indicates that the library as a place to study quietly, work on a research paper or project, print or scan documents and access the internet is valued as much as ever. (For a discussion of the demand for more library hours despite the increase in electronic resources see Albanese, A. R. (2005). The best thing a library can be is open: More library resources than ever are available 24 hours a day. So why are students demanding the same of the library itself? Library Journal, 130(15), 42-45.)
John Jay students in the library lab during each hour of the extended hours (the times the library lab would otherwise have been closed) logged in over 7,500 hours of study and research!  About 3,000 of these hours occurred during the May session and over 4,500 during the December session.  An impressive 48% increase -- even after taking into account the fact that the Niederhoffer Lounge across from the library lab was also open in the December period to make room for the students who were turned away in May.
As shown by the charts below, the busiest hour over the entire 2 week period was around 11 pm.  At this time over 430 and 1,082 student hours were counted during the May and December sessions respectively.   The data also shows that the number of students in the lab slowly dwindled throughout the early morning hours, but that between 7am and 8am, these numbers started to rise again. 
Looking at the charts below showing the data by date, the most popular day of the week for studying during these extended hours was the Sunday night before final examinations began.   Student counts peaked at over 460 students on Sunday May 18th and at over 580 students on Sunday December 14th.  Comparing activity during the May and December sessions by date also shows that not only did the overall  number of student hours increase but the use each day was more evenly distributed across the entire two week period. This suggests more consistent use of the library lab by individual students or an increase in the number of students taking advantage of the extended hours—both favorable indicators!
Who were these dedicated students? Were they writing research papers or studying for final exams? What resources were they accessing? Can we draw a correlation between these after-hour library users and academic success, retention rates and other strategic goals? All great questions for future research.
The impetus for the 24/7 library lab hours began as a request from John Jay students. The collaborative efforts of Shereef Hassan, President of the Student Council;  Dean Kenneth Holmes; Kevin Cassidy,  the Director of Public Safety;  and Janice Dunham, Associate Librarian for User Services, brought it to fruition.  With funding from the Student Council the 24-hour library lab will be offered again this Spring for John Jay students. If you believe in it as much as the students who collectively used it for over 7,500 hours in 2014, let it be known. Let's work on making it a permanent tradition at the Lloyd Sealy Library.
Maureen Richards
More from the Spring 2015 Newsletter »
—
Ed. note: this article was published in a slightly different form in the print newsletter.

Posted Thursday, May 14, 2015 - 12:44pm


---
From the Spring 2015 Newsletter
Is a single search box a usable interface? Can students use the library website to find what they need? These were the questions that prompted our springtime usability study. 
Usability testing is a best practice among website administrators. A moderator will sit with a participant and ask him/her to complete a number of tasks. Based on the success rate, the website design may be changed to be more usable. We used a "lightning" usability test approach to compare students' intuitions of different library search methods.
What's OneSearch? It's a single-search-box portal to books, ebooks, videos, and a large number of articles and digital materials available through the library. In library-speak, OneSearch is a web-scale discovery service.
Article contents
---
The CUNY Office of Library Services, the central group that supports all CUNY libraries, rolled out OneSearch in Fall 2014. Since then, we've included the search box in the fourth tab on the Library's homepage, with the explanation that it is a "beta" service. While we at John Jay have tended not to incorporate OneSearch as a primary part of our library instruction, we have been averaging between 400–600 searches in OneSearch each day. In our roles as librarians, we have observed students using it—and liking it—more and more. But how were they using it? Were they really finding what they wanted? What are the pitfalls we'd have to address when teaching OneSearch?
We asked John Jay students to show us how they use the library website, with results both expected and surprising. This usability study was conducted by Robin Davis, Prof. Janice Dunham, Prof. Karen Okamoto, and Allie Verbovetskaya (OLS) on February 4, 5, and 9. Students who participated were rewarded with MBJ $10 cafeteria vouchers, generously provided by the Faculty-Student Engagement Fund (coordinated by Christie Graziano at the Office of Student Transition Programs). 
We run usability studies on the Library website at least once a year, and lately we've begun to favor "lightning" or "quick and dirty" usability tests. Conventional usability studies have 5–7 participants with sessions lasting 30–90 minutes. When we did such tests before, we felt that we did not receive significant data from such a small number of participants. Moreover, we advertised through library-related channels and on printed-out signs in the library, so our users were self-selecting as heavy library users. We needed a selection of users who would better represent the college's student body. Lastly, as Prof. Dunham pointed out, the conventional usability study is not a typical use case. Students are often searching for library materials quickly in between other research tasks; they usually do not feel under pressure, enclosed in a small room with a librarian scribbling notes while they are audio-recorded. We wanted to create conditions that more closely mimicked a real use case. 
We set up a table with laptops in the busy Kroll Atrium during Community Hour. Our signs offered the free $10 cafeteria coupons in exchange for five minutes of student feedback on "a website." Students lined up, often chatting with their friends. Once a student sat down with us, we told them that we were testing the library website and they'd be given 3 tasks to do on the laptop:
Find out if a book, The Polar World, is available in the Library
Define peer review, either from memory or from referring to any resource
Find a peer-reviewed article about different ways college students deal with stress
As they completed the tasks, we took notes in pen on our script worksheets. The most important thing we did was to write down their path (e.g., homepage > catalog > title search "the polar world" > scrolled down page > gave up) as well as their search strings (e.g., college students AND stress). We rated their performance of each task for our own notes.
Because we were only selecting for the kind of student who wants a free lunch (but who wouldn't?), we netted a range of users: all year levels and the full range of library experience. Some knew exactly which databases they wanted to use, and some had never used the library website before. We had 39 participants in total. 
Students tend to use natural language search strings in OneSearch and find less relevant articles. Students tend to use keyword search strings in other library databases and get more relevant results.
The research question students were given read, "You need to find a peer-reviewed article about different ways college students deal with stress. What's the first relevant article you see that you'd want to read? Look anywhere you'd usually look." Librarians noted if the chosen article was "relevant" if it was peer-reviewed and was about at least one way that college students manage stress. (Note that we were looking at intuition and ease of use here, rather than testing our students' research savviness. They were only searching for a couple of minutes on a fake assignment.) Fewer students who used OneSearch found "relevant" articles compared to those who used Academic Search Complete, JSTOR, and other library databases.
These findings do not mean that OneSearch does not give relevant results! Finding articles in OneSearch is easy since the index is enormous, but finding articles relevant to a given research question requires a certain level of searching skills. With a good search string like "college students AND stress management," OneSearch delivers very good search results. But a bad search string will deliver confusing results, like when students typed in "different ways college students deal with stress" (a natural-language phrase) or "peer review student stress" (misunderstanding how to use keywords). Most students who chose to use OneSearch used these poorly-constructed search strings, whereas students who used other library databases broke the question into keywords and used two search boxes connected with AND. See the bottom of this article for the actual search strings that students used.
It is probable that because we used OneSearch's one-big-box look on our default page, students took the cue that that they could use the search box like Google, which can handle those kinds of natural-language searches. But at heart, even though its index is web-scale, OneSearch is still a library database that responds best to keywords and Boolean operators. Because of this usability study, we are considering defaulting to OneSearch's advanced search interface.
OneSearch is much easier to use than CUNY+ when performing title searches.
All of the students who searched for The Polar World (1964) in OneSearch found it. None of the students who searched for The Polar World in CUNY+ found it. CUNY+ is limited in two major ways: first, search results cannot be sorted by relevance, and are sorted by date by default. Second, "title begins with" searches require a/an/the to be stripped from beginning of the title, a fact no students in this study realized, even with the hint highlighted below the CUNY+ search box. Based on this finding, we are considering using OneSearch as the primary access point for records in the CUNY+ catalog. OLS has provided OneSearch widgets that can be limited to material type, including print books & ebooks.
Students like the tabs design.
The default tab shown on our test homepage was OneSearch. Over half of the students clicked the Books & Media tab when asked to find a book. Two-thirds of students clicked the Articles & Databases tab when asked to find an article. Some students even noted that one thing they liked about the library website was the tabs box. Narrowing down a library search before clicking the search button may be intuitive for these students, even the ones who said that they hardly ever used the library. Based on this finding, we will be keeping our tabs box, and using the aforementioned type-specific widgets in each. 
Library classes are a big benefit.
Having had a library class session was extremely beneficial to students. Our "one-shot" library sessions usually last under two hours, and most students only get one or two of these class sessions throughout their entire career at John Jay. One-shots are often bemoaned among librarians, as it is truly difficult to pack so many research skills into such a short time. But from our data, students who had a library session have a significant advantage in research skills.
---
With these findings, we will be redesigning our OneSearch tab box as well as customizing the John Jay-specific OneSearch interface. We will also use the intuitions and pitfalls we came across to guide how we present OneSearch in library class sessions and at the reference desk. We appreciate the participation of so many students in a project so valuable to the Library!
---
Search strings used in OneSearch
different ways college students deal with stress
different ways college students deal with stress
different ways college students deal with stress 
different ways students deal with stress
peer review
peer review student stress
stress AND college
stress peer review
student stress
ways that college students deal with stress
Search strings used in other library databases
(Academic Search Complete, CQ Researcher, Gale Virtual Reference Library, JSTOR, Opposing Viewpoints, PsycInfo, and SocIndex)
college AND stress
college AND stress
college AND students AND stress AND new york city 
college stress
college student AND stress
college students AND stress
college students AND stress
college students AND stress
college students AND stress
college students deal with stress
college students stress
different ways college students deal with stress
different ways college students deal with stress
stress AND college students
stress management AND college students
stress management AND college students
stress management AND college students
student stress
ways college students deal with stress
Search strings used in Google or Google Scholar
how do students deal with stress in college
peer review article stress
peer reviewed articles on stress
---
Lightning usability script
Note: we were testing for several things in this script, including whether our new discovery service was a usable way to search for books by title. The questions were broad enough that they also served as a litmus test for students' library skills, which informs our instruction. Feel free to be inspired by our script and try out a version at your own library!
1. Intro. Hi, I'm [name], a librarian here at John Jay. What's your name/major/year? … We're testing the library website to see what works and what doesn't work. This will probably take around 10 minutes. I'll be giving you three tasks to do. I'll be timing you, but work at the pace you usually work at when you do your homework. There are no right or wrong solutions to these tasks. We're testing the website, not you. So if you can't find something, that's a problem with the website, not you! Do you have any questions?... All right, let's get going.
Student information: first-year / soph. / junior / senior / senior+ / graduate
Major: _______________
Have you had a library intro session before? yes / no
2. Find a book: You're looking for a book with the title The Polar World for a class paper. Does the library have it? [If the student has trouble finding it, say: Okay, at this point, just describe to me what you would normally do next.]
Path to find book: _______________
Time on stopwatch:    _______________
Private: How easy was it for the student to find this book? 1 / 2 / 3 / 4 / 5
3. Find an article, part 1: This is a two-part question. You will need to find a peer-reviewed article for a class paper. First, show me how you would find the definition of peer review if you don't already know. You can look anywhere you'd usually look. Then tell me what you think it means.
Path to find information: _______________
Student's definition of peer review: _______________
Time on stopwatch: _______________
 Private: How do you rate the student's understanding of peer review? 1 / 2 / 3 / 4 / 5
Article, part 2: Now, let's search for a specific article. You need to find a peer-reviewed article about different ways college students deal with stress. What's the first relevant article you see that you'd want to read? You can look anywhere you'd usually look.
Path to find article: _______________
Time on stopwatch: _______________
Private: How easy was it for the student to find the article? 1 / 2 / 3 / 4 / 5
Private: Is it a relevant article? yes / no
4. Debrief: We're almost done. Tell me what you think of the tasks you did today and your thoughts overall on the library website and the library as a whole. What do you like? What bugs you?
Likes:   _______________
Dislikes: _______________
---
Robin Davis

Posted Thursday, May 14, 2015 - 12:03pm


---
Pages