The numbers from July 2016 to June 2017
Marta Bladek
The Library gate count registered over 350,828 visits, an increase of 3.3% from the previous academic year.
The Library home page registered 1.3 million pageviews from 240,000 unique computers. Users came from 188 countries around the world. 
65% of users accessed the website from off-campus, a 7% increase from previous year.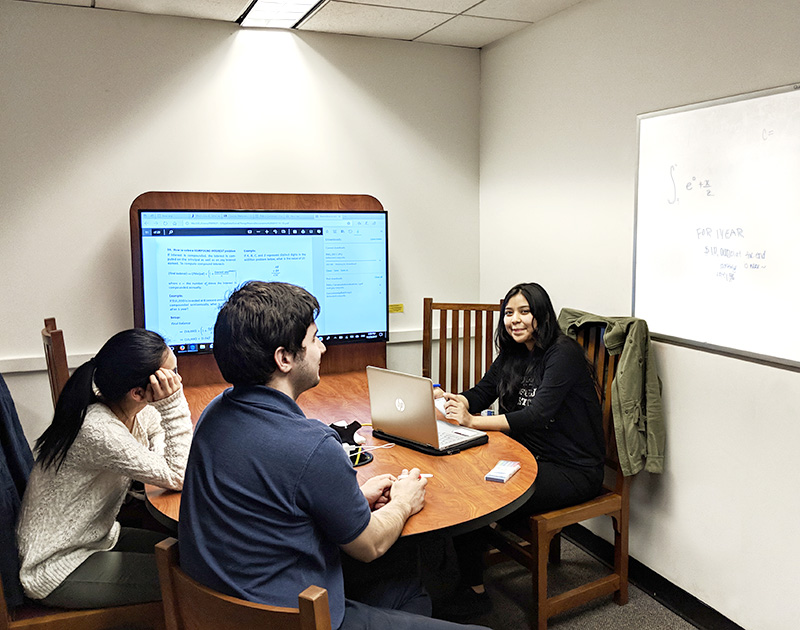 Students made great use of the Library's five group study rooms. There were 1,820 group study room reservations. The highest demand coincided with midterms and finals.
John Jay librarians answered over 8,800 reference questions at the reference desk, over the phone, by email and chat. These one-on-one interactions added up to over 700 hours, or the equivalent of 30 days, of answering queries.
Librarians taught 188 full-period instruction sessions and visited 45 classes for shorter presentations. ENG 101 accounted for the majority of the instruction sessions.
John Jay faculty, students, and staff downloaded over 812,000 journal articles provided by the Library databases. Approximately 73% of those articles were downloaded by John Jay students and faculty working from home. 
eReserves featured 497 active course pages, containing 2,664 items. eReserve course pages were viewed 42,560 times, with 73,152 individual document hits.
As of June 2017, there were 1,264 users registered with Interlibrary Loan. Faculty accounted for 33% and graduate students for 38% of those who request items from other libraries. (Staff and undergraduate students account for the remaining 28% of ILL users.) The ILL department processed 1,525 requests, which marked an increase of almost 10% in comparison to the previous year. 
32 researchers consulted the Library's Special Collections, visiting the Library a total of 72 times. The Lloyd Sealy Library and Special Collections staff were acknowledged in four book-length publications whose authors worked extensively with our collections.
---
More from the Spring 2018 newsletter »