Library News Blog
by Maureen Richards
As cultures evolve, so does language. Terminology, or what we call things, matters.  And not just in a sociopolitical cultural context.   It matters to libraries and for searchers who rely increasingly, and sometimes exclusively, on keywords to find things.  However, when terminology changes or a topic is referred to by different names, keyword searching can be an ineffective way of finding what you need.
Helping students find materials relating to Latinx, the relatively new gender neutral term for Latino/a's that is widely used at John Jay, is a case in point.  Should keyword searches also include Latino/a's, Latin Americans, Hispanic Americans, or some combination of these and other words?  The answer is all of the above, and more (or less), depending on what your objective is and what you learn along the way. 
For example, if you enter the keywords Latinx in the OneSearch box on the library's home page you will get over 16,000 results—which seems like plenty if you are just looking for something.  Search the keywords Latino OR Latina instead and you get over 1,000,000 results. Search the keywords Latin Americans and you get about 300,000 results.  Change your search terms to Hispanic Americans and you get more than 600,000 results.  Why such big differences and what is missed (and included) when you only search Latinx?
What about searching by using controlled vocabularies or indexes—those classification tools relied upon by librarians and advanced researchers—of carefully structured lists of words and related terms that are both targeted and comprehensive enough to help users identify resources even when terminology changes?  Where do Latinx and other words with Latin American roots fit in?  The answer depends on where you are searching because each database selects its own "controlled vocabulary."
Library catalog
If you are looking for items in the library catalog or WorldCat (the catalog of libraries from around the world), the answer can be found in the Library of Congress Subject Headings (LCSH), the controlled vocabulary of choice for academic libraries.  The LCSH does not currently recognize Latinx as a subject heading.  To find resources in the library catalog relating to Latinx, some relevant subject headings include:
HISPANIC AMERICAN/S (includes Latino Americans, Latinos in the United States, Hispanics in the United States, Spanish-speaking people in the United States, and Spanish-surnamed people in the United States. These headings are also used in their adjectival form followed by a noun, such as HISPANIC AMERICAN COLLEGE STUDENTS or HISPANIC AMERICANS ETHNIC IDENTITY).
LATIN AMERICAN/S  (which can be divided geographically to create the subject heading LATIN AMERICANS-UNITED STATES).
COLOMBIAN AMERICANS, MEXICAN AMERICANS, PERUVIAN AMERICANS, etc. (there is a subject heading for every Latin American country, as well as many adjectival subject headings that begin with these geographic subject headings such as MEXICAN AMERICAN FAMILIES).
OneSearch and specialized library databases
OneSearch, the library's discovery tool for finding a majority of the content in all of the library's databases and its catalog, aggregates the metadata from these databases including metadata from a "subject" field.  These specialized databases often use some combination of LCSH and discipline specific vocabulary to create their own controlled vocabularies. These controlled vocabularies can be found under various headings including subject terms, index or thesaurus or by clicking on the title of a selected result and looking at the metadata in the subject field.
If you use the advanced search screen to search Latinx by subject in OneSearch you will get 112 results. These results suggest that Latinx is in the beginning stages of being recognized as a subject in some library databases. The results include materials published between 2009 and 2019, providing insight into how recently Latinx first began appearing in the literature. Most (90 of 112, or 80%) of the resources are dissertations, followed by 20 citations to peer reviewed journal articles. Note that none of the sources are from the library catalog since the catalog uses Library of Congress Subject Headings which does not include Latinx. 
Words matter and so does context. Understanding how language or terminology changes over time helps provide that context.  Searching is a multi-faceted process that involves using keywords and subject headings. Next time try adding a search by controlled vocabulary to your tool kit. Click on the title of a relevant resource to find the controlled vocabulary in the subject metadata or ask a librarian for help.
---
More from the Fall 2019 newsletter 

Posted Tuesday, December 10, 2019 - 1:31pm


---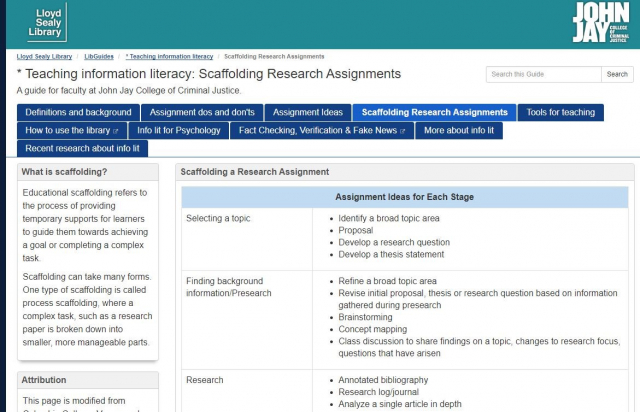 Kathleen Collins
Incorporating information literacy into classroom teaching boils down to this: "How do we help students with finding and evaluating information to help answer a question?" To assist in the process, the Library has recently expanded its Teaching Information Literacy guide found on the Library's web site (Research Guides > Information Literacy > Teaching Information Literacy). The occasion for beefing up the guide was a Program Improvement Grant awarded by the Teaching and Learning Center. Team members for "Guides for Critical Skills Development: Information Literacy" included library faculty Maria Kiriakova, Ellen Sexton, and Kathleen Collins; Ray Patton (then Undergraduate Studies General Education director and now Honors Program director); and psychology faculty member Jill Grose-Fifer. In late May, Prof. Grose-Fifer gathered a group of psychology faculty who met with the team members to discuss information literacy in their teaching. There and now in the library's guide, Prof. Grose-Fifer generously shared many of her tips and assignments (see Info Lit for Psychology tab). These assignments are highly adaptable to almost any discipline, as are the concepts in her 2019 co-authored book Teaching Psychology: An Evidence-Based Approach. The PowerPoint from that May session, "Incorporating Information Literacy into Your Course," is also available (see Tools for Teaching tab).
The first part of the guide provides background on the why and what of information literacy. The remainder focuses on the how: assignment design tips, templates and specific scaffolding-based assignment ideas, as well as up-to-date research about information literacy in higher education.
Many of the resources found in the guide are adapted from or shared by other academic librarians such as Columbia College, Vancouver and CUNY'S Guttman Community College. We encourage faculty to incorporate these resources into coursework in conjunction with library video tutorials on such topics as using library database and evaluating sources available via the "How do I…?" link from the Library home page.
In addition to these resources, the Library is commencing a subscription to Credo Learning Tools, a library of e-learning activities designed to give students a foundation in information literacy and critical thinking skills. There will be a number of ways to make these activities available to students, so stay tuned for more information.
 
---
More from the Fall 2019 newsletter 

Posted Tuesday, December 10, 2019 - 1:30pm


---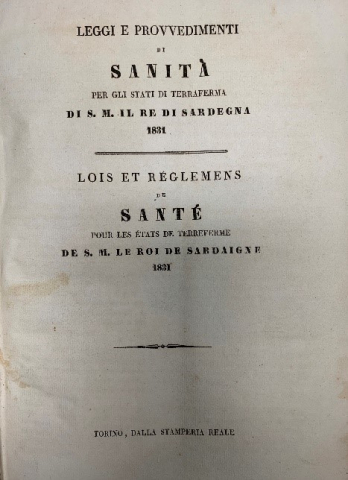 From the Desk of the Chief Librarian, Larry E. Sullivan.
The Asiatic cholera epidemic, or second cholera epidemic as it is sometimes called, spread from India in 1826 to Europe, as well as east to Japan and China. The disease spread west from Moscow in August 1830, and reached Warsaw in the summer of 1831. The disease killed hundreds of thousands of people and was especially rampant in prisons across Europe.  The Sealy Library recently acquired a 'sammelband" or gathering of a number of printed sources, as well as a manuscript, bound in one volume: Leggi e provvidimeni di sanita per gli stati di terraferma di S.M. il Re di Sadegna 1831/ Lois et règlements e santè pour les états de terreferme de S. M. le Roi de Sardaigne 1831. The letterpress portion consists of over 200 pages that established laws and protocols for prison physicians in the Piedmont area of Italy collected by the physican Giambattista Ferraris (fl. 1820s-1830s) in the town of Biella.  The volume provides a valuable glimpse into the professional preoccupations of prison physicians at the times, which includes special rules for administering drugs, regulating the nourishment of prisoners, tending to the mentally ill, and crucially, preventing and treating infectious diseases, principally cholera.  The document discusses in detail the nature of the disease, quarantining the afflicted and disinfecting their possessions, measures for avoiding becoming ill, and best practices for the policing and maintaining cordons.   
At the end of the volume is an extraordinary manscript that suggests Dr. Ferraris treated mentally ill patients in his care. A copy of an address from Dr. Cipriano Bertolini of Torino's mental hospital, Regio Manicomio,  who first addresses the architecture of the asylum and then discusses the thirty-three potential causes of madness: hereditary condition, alcoholism, head injury, mercury exposure, masturbation, menstruation, pregnancy, and others.  He also mentions moral causes of madness, which include reversals of fortune, overindulgence in politics, maleducation, and a dissolute lifestyle, too much study without exercise, deep thinking on astrological, metaphysical and mystical matters, and even reading novels.  This manuscript is an important step in the argument that insanity had both "moral" and physical/organic origins and in the medical profession's eventual success in securing a monopoly (as opposed to the interventions of religious authorities) on the treatment of insanity.
These most important treatises are not known in any United States repository and once again point to the great value of Sealy Library's collections in the study of the entire field of criminal justice and its ancillary disciplines.
 
---
More from the Fall 2019 newsletter  

Posted Tuesday, December 10, 2019 - 1:26pm


---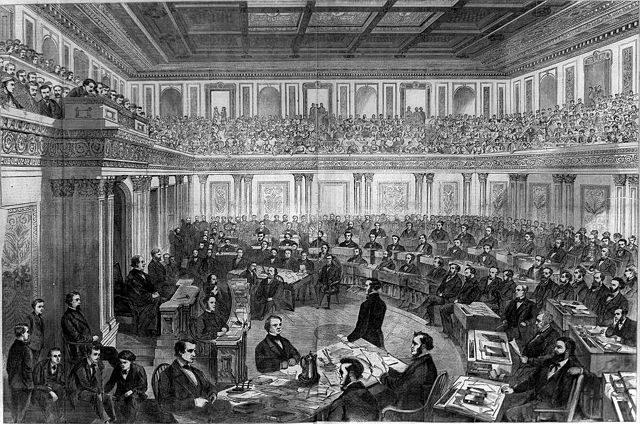 Impeachment proceedings in the United States are rare. Presidential impeachments are even rarer. 
The library now provides access to HeinOnLine's U.S. Presidential Impeachment Library
This new collection helps researchers understand these rare historical events. Organized by the four affected presidents, it brings together a variety of documents both contemporaneous and asynchronous to each president's impeachment, presenting both a snapshot of the political climate as each impeachment played out and the long view history has taken of each proceeding. The collection includes a curated list of scholarly articles, external links, and a bibliography for further research on this topic. It also includes the Whistleblower Complaint on Ukraine, compiled by Kelly Smith at UC San Diego, which brings together official documents related to the whistleblower complaint and impeachment inquiry of Donald Trump. This collection will continue to grow as new material becomes available, particularly in connection with the current investigation into Donald Trump.

Posted Friday, December 6, 2019 - 12:41pm


---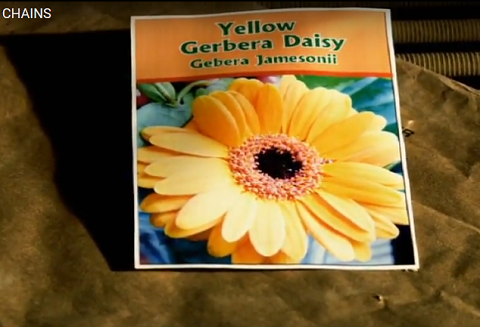 What are you watching for Halloween?  Here are some suggestions from the Library's collections.
SHORTS
Chains. (2009).  Dir. Lewis, S.  Ten minute prize winning horror/sci fi short.  Life underground in a dystopian future where the punishment for wasting water is death. 
Wild Rose. (2004).  Dir. Byoung-a, H.  In Korean, animated. Five minutes.  A girl meets her mother's ghost in a graveyard.
The Tell-Tale Heart. (1958). Dir. Yurdin, C.  23 minutes. A dramatic telling of Edgar Allan Poe's story  performed by a single actor.   In black and white.
The Day of the Dead. (1999). Dir.  25 minutes, mostly English langauge.  The character Death shows us around a Mexican village and cemetery, where graves are decorated and turned into works of art, with flowers, personal objects, food, offerings and thousands upon thousands of candles. 
DOCUMENTARIES
Horror Noire: A History of Black Horror. (2019). Dir. Burgin, X.   African Americans and Hollywood horror movies. 
Birth of the Living Dead. (2013).  Dir. Kuhns, R.  About making Romero's 1968 movie Night of the Living Dead.
FEATURE FILMS:
Vampire clay.  (2017).  Dir. Umezawa, S.  In Japanese.  A possessed pile of clay terrorizes students at an art school.  Comic-horror.
100 Bloody Acres. (2012).  Dir. Ryan, J. Two brothers in the Australian outback run an organic blood and bone fertilizer business using dead car crash victims, but lately supply has been running low… 
Eddie: The Sleepwalking Cannibal. (2013).  Dir. Dobbin, M. A cereal-obsessed art student turns into a ravenous sleepwalking cannibal at night… 
Alléluia. (2014). Dir. Du Welz, F.  A lonely-hearts serial killer.  From Belgium, in French.
The Tragedy of Macbeth.  (2016).  Dir. O'Brien, S. Stratford Festival production of the Shakespeare classic.  A witch-strewn horror of murderous ambition as Macbeth and his wife conspire to seize the throne of Scotland. 
The Phantom of the Opera.  (1925).  Dir. Chaney, L.  Silent film, black and white.  A disfigured madman falls in love with an opera understudy. 
Halley. (2013).  Dir. Hoffman, S. a night guard with a decomposing body. Scores high on the horror scale. A slow exploration of mortality, loneliness, despair.    In Spanish.   
FEATURES ONLY ON DVD
Get Out!  (2017).  Dir. Peele, J.   A black man goes to visit his white girlfriend's family in the countryside; what can possibly go wrong?  Comic-horror.     DVD #1498.
A girl walks home alone at night. (2015).  Dir. Amirpour, A. Iranian vampire film.  DVD # 1507.
What horrors can you find in our video collections? 

Posted Thursday, October 31, 2019 - 3:01pm


---

We are thrilled to announce the John Jay Community now has access to 300-plus contemporary documentaries streaming on Film Platform.   If you are looking for recently made, well-received documentaries on important issues, you're going to like this new collection.  Subject matter includes human rights, crime, genocide, the environment, psychology, politics, disability studies, African-American studies, Asian studies, Jewish studies, sociology.  Many of these films were shown, and won prizes, at prestigious international film festivals.  

Posted Thursday, October 24, 2019 - 10:39am


---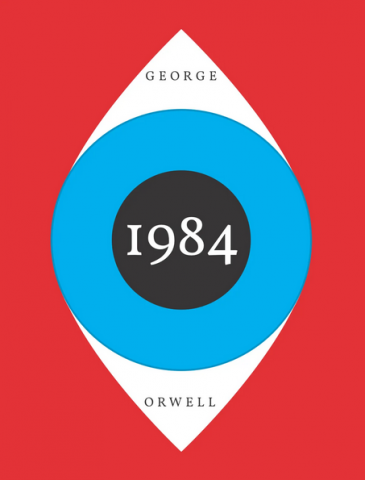 1984 was published seventy years ago. Since then, George Orwell's warning about a totalitarian future has been praised and condemned; it has been required reading and banned. In recognition of Banned Books Week, the library offers a special program about this controversial book in the library classroom. 
Thursday, September 26, 1:40 to 3 pm.

Posted Monday, September 23, 2019 - 12:25pm


---
Over the summer, our IT Academic Applications Director and our technical team of college assistants worked incredibly hard and quickly to replace all the Library's computer hardware updating our operating systems to the newer and faster Windows 10. We hope you notice the difference when you use our computers this fall semester. As always we welcome your feedback and questions.

Posted Tuesday, August 27, 2019 - 4:07pm


---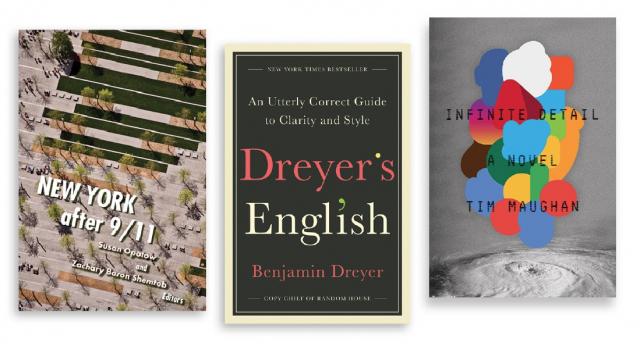 Recommended reading, selected by John Jay librarians.
---
Susan Opotow and Zachary Baron Shemtob, New York after 9/11. New York: Fordham University Press, 2018.
Available at John Jay at Stacks HV6432.7.N485 2018
For those of us here on that horrific day, 9/11 is still very much present. But it has been almost 20 years. Susan Opotow (Professor of Sociology at John Jay) and Zachary Baron Shemtob have put together a collection of essays analyzing how memory becomes history. Of particular interest are contributions by architect Daniel Libeskind on his thinking behind the master plan for Ground Zero, and Michael Arad on his design for the memorial. Other chapters discuss the long term health impacts, surveillance of Muslims, and the 9/11 Museum.This volume gives historians, urbanists, and New Yorkers much to consider, as many of the issues the editors raise remain controversial and in play.  Jeffrey A. Kroessler
---
Benjamin Dreyer, Dreyer's English: An Utterly Correct Guide to Clarity and Style. New York: Random House, 2019.
Available to borrow from several CUNY libraries. Place a request through OneSearch.
If you're looking to improve your writing or answer and re-answer those perennial questions about em dashes and proper pluralizing, this book serves as a style guide that can sit on the shelf right alongside your Fowler's and Strunk & White. The difference with Dreyer's is that it's also an entertaining read, even if you're not a confirmed grammar geek who read every page like it's a cliffhanger as I did. As one who eschews the serial (a.k.a. Oxford) comma, I was deemed a godless savage by the author 24 pages in. But that did not diminish my newfound devotion to Dreyer who insists that sentences can begin with "but." This is a language lover's book and a witty, authoritative reference rolled into one. Kathleen Collins
---
Tim Maughan, Infinite Detail. New York: Farrar, Straus & Giroux, 2019.
Available in print, ebook, and audiobook formats from NYPL. Not yet available to borrow through CUNY libraries.
Maughan's novel takes place in the near future and less-near future, before and after a cataclysmic event that "eats the Internet," leaving all networked devices unusable. Several storylines intersect in this ominous meditation on how heavily modern life depends on functional networks and software, and how precarious this situation may be. Part of the story fixates on the logistical infrastructure of the global economy, a fictional extension of Maughan's tech journalism, including his 2015 BBC story, "The Invisible Network That Keeps the World Running," about his time aboard a container ship. If, like me, you enjoy dystopian fiction, infrastructure studies, and alarmist takes on the "Internet of things," you will find Infinite Detail to be a pageturner. Robin Davis
---

Posted Tuesday, April 23, 2019 - 5:29pm


---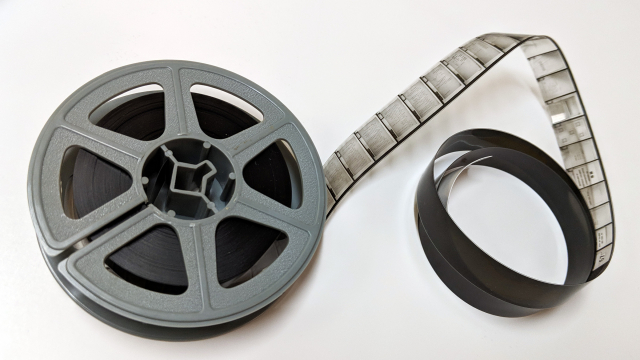 Selected transcripts from the Lloyd Sealy Library's trial transcripts collection have been digitized from microfilm. The full collection consists of the verbatim typewritten proceedings of 3,326 court cases, held in various courts of New York County, which included Manhattan and the Bronx until 1914. Over 150 of these trial transcripts were digitized as part of the Library's 2007 "Crime in New York 1850-1950" digital project, which also published a digital index that offers searching and browsing by defendants, judges, attorneys, and charges.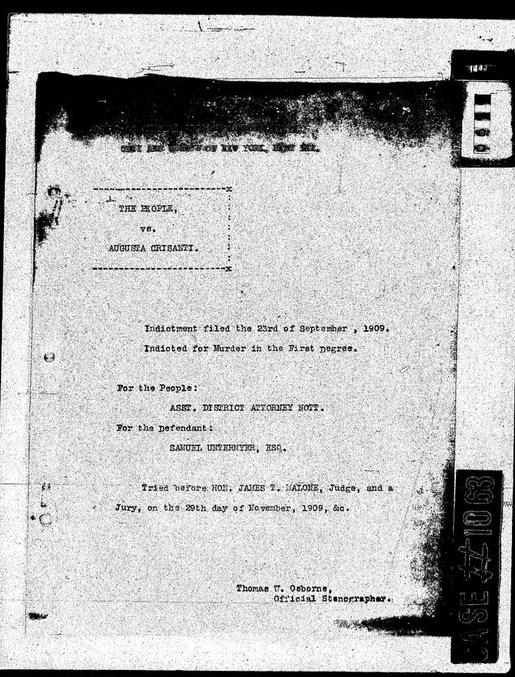 First page of People of the State of New York v Augusta Crisanti (Trial #1063), one of the newly-digitized trial transcripts
This spring, with funding from the Library and several researchers, a further 483 trial transcripts were digitized. The Library is currently processing them to be made available in the Digital Collections. Aminata Bangura, Ellen Belcher, Kathleen Collins, Omar Rivera, and Ellen Sexton have begun collating the digitized materials. Robin Davis and Sajan Ravindran set up a metadata migration for these materials. Tania Colmant-Donabedian provided researcher support.
Robin Davis
---

Posted Tuesday, April 23, 2019 - 5:22pm


---
Pages